Croatian Champion
Ch. WINALMIK'S RISING SUN
(Ch. Kaila's Silverbear Of Zausel x Winalmik's Acquamarina)
"Aky"
Best Puppy & RESERVE BEST IN SHOW Puppy Winner
Young class winner , CAC winner
Eyes free, hips too young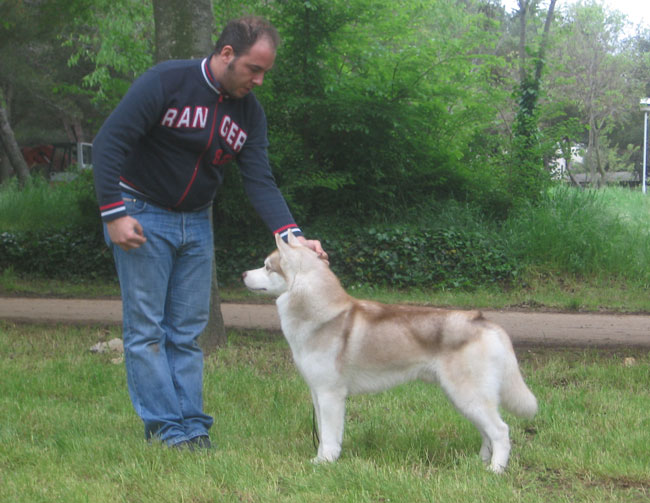 ...matured in a beautiful dog, 23 months old in the pictures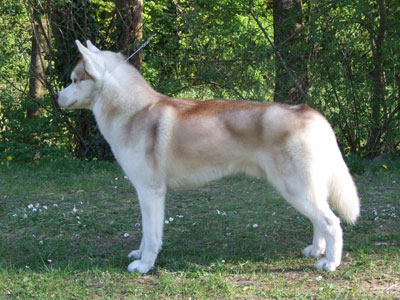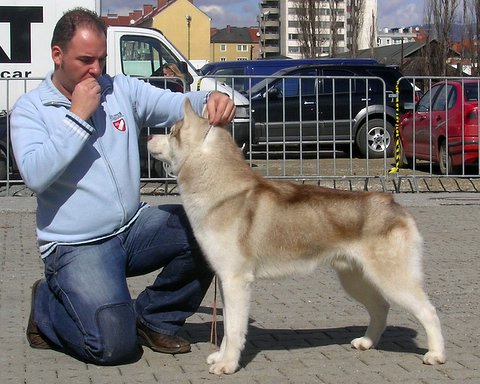 20 months first time in intermediate, CACA int. of Graz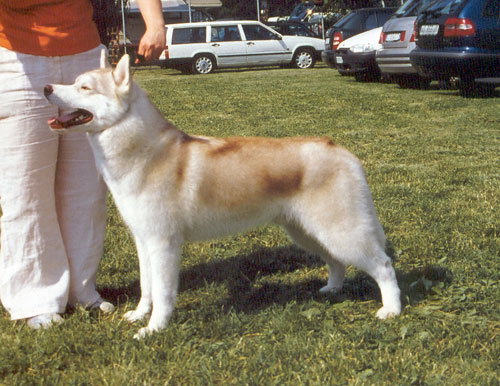 Nat. Parma, winner of young class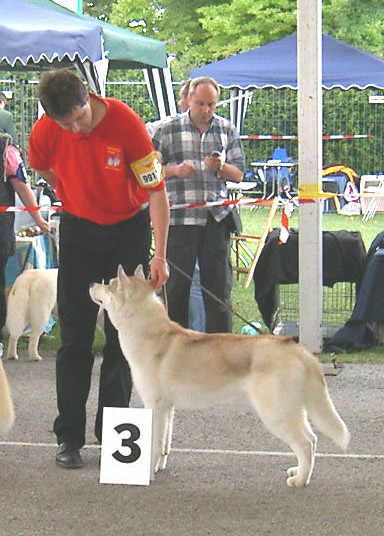 European Dog Show, Aky is 3° Exc. young class. Handler Olivier Schimpf , Oumiak kennel.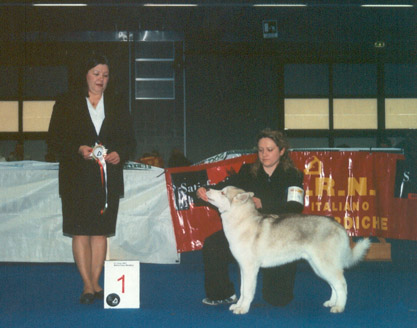 Arezzo Clubshow, Aky is Best Baby and Res. BIS Baby!! Judge Mrs. Bedford (Usa)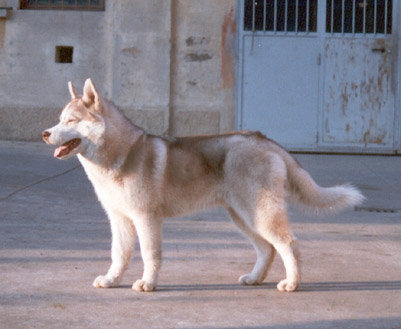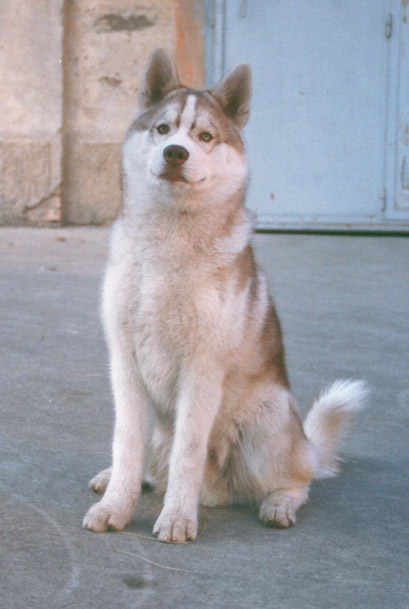 5 months & half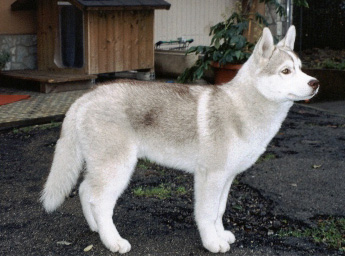 4 months in the picture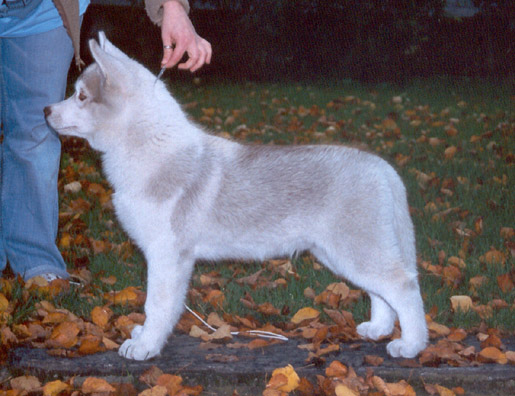 3 months in the pictures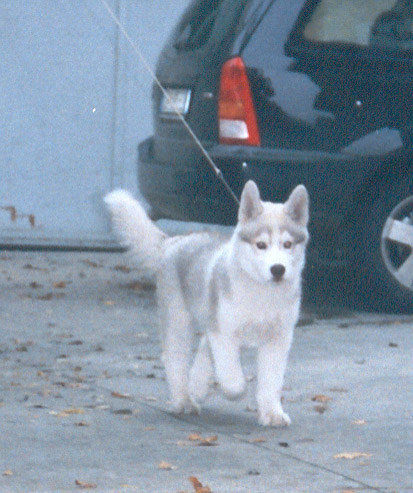 Male, Red/white, brown eyes, born on 27/07/2004
Breeder: Winalmik Siberians
Owner: Pelati Michela, Salsomaggiore Terme, Parma.
Best Results:
Open class:
1° Exc. CAC Int. Zadar, 29/04/2007, Judge Mr. R. Rotner (Slo)
Intermediate class:
1° Exc. CACA Int. Salzburg (A),13/05/2006, Judge Mrs. P. Poduschka Aigner (A)
1° Exc. CAC Int. of Zadar (HR) 01/05/2006, Judge Mrs. K. Kingston (AUS)
1° Exc. CAC Int. of Zadar (HR) 30/04/2006, Judge Mr. I. Selimovic (HR)
1° Exc. CACA Int. Graz 12/03/2006 Judge Mr. Otto Schimpf (A)
Young class:
2° Exc. Nat. Crocetta Del Montello 26/06/05 Judge Mr. Balac Jovica (HR)
3° Exc. European Dog Show 05/06/05 Judge Mrs. Kammerscheid Lammers (D)
1° Exc. Nat. Parma 02/06/05 Judge Mr. Buratti (I)
Puppy class:
1° Vp Best Siberian Puppy, Reserve Bis Puppy Arezzo Clubshow 11/01/2005 Judge Mrs. Shilon Bedford (Usa)