Winalmik's Natural Player
"Andy"
BIS Juniores Winner
Best Puppy Male Winner
Young class winner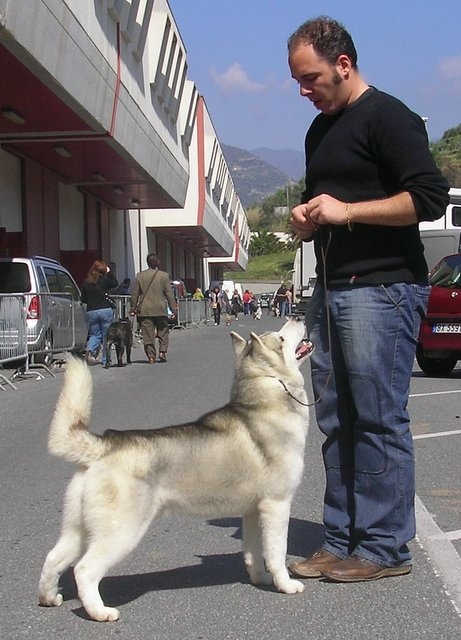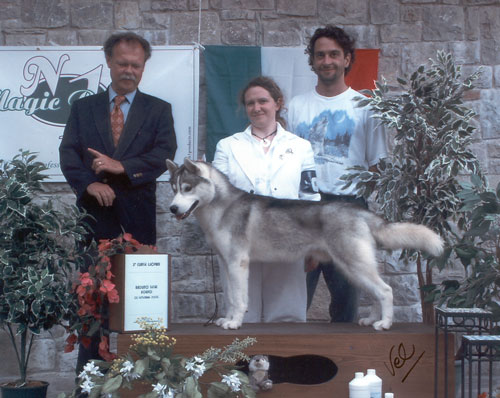 Annual Italian Clubshow 03/09/2005, Andy is 3° Exc. in young male, Judge Mr. M. Jennings (USA)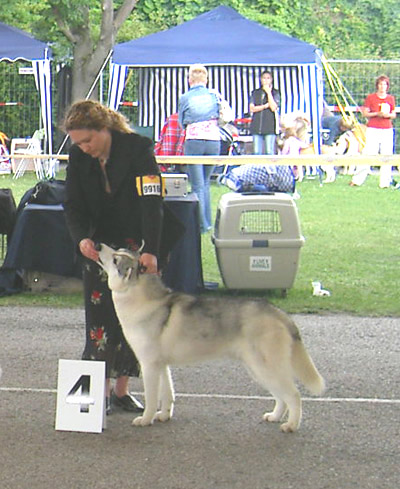 European dog show Vienna 2005, Andy is 4° Exc. young class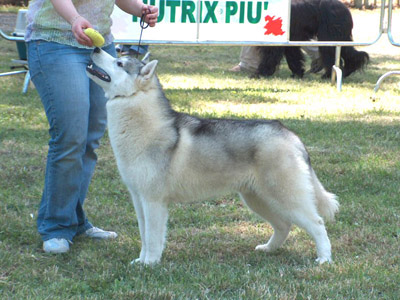 10 months old, Int. of Firenze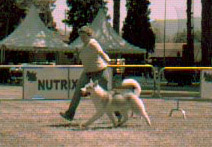 on the move.....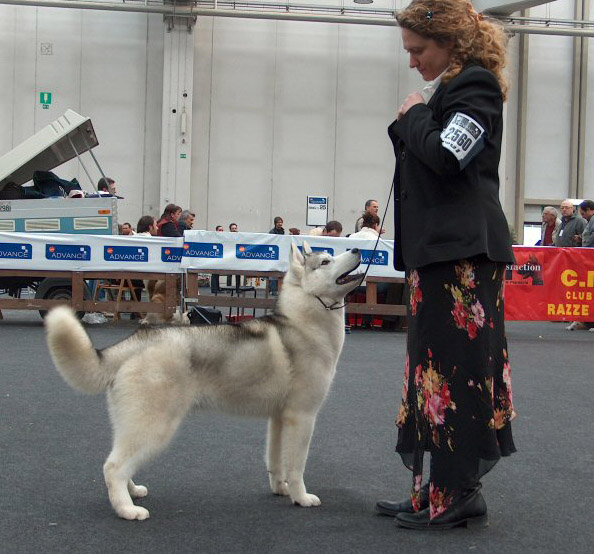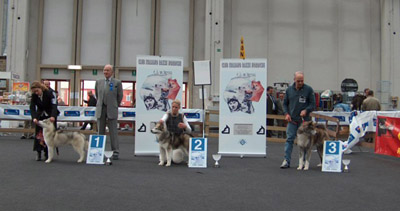 Bis Juniores Annual Clubshow 2005, Reggio Emilia.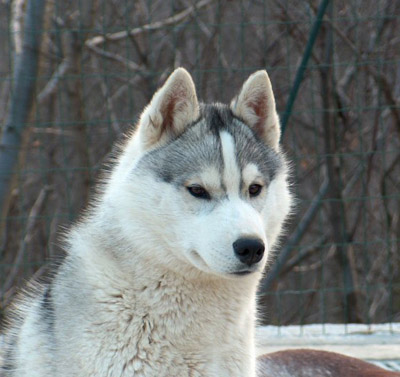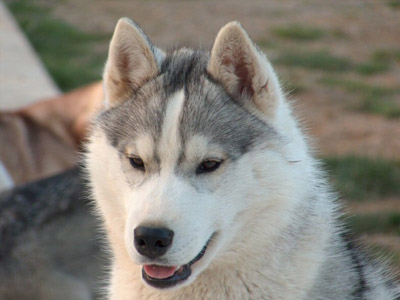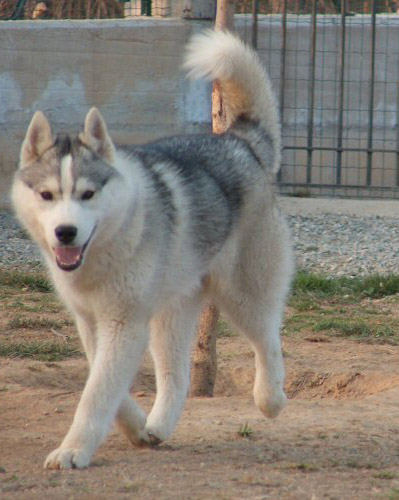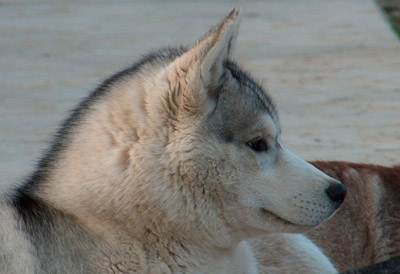 8 months old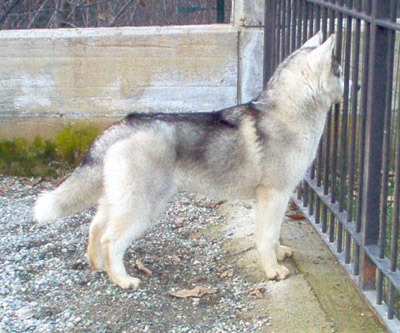 6 months old...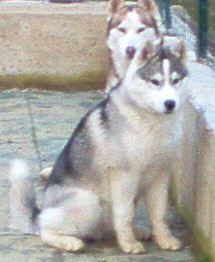 here with mommy...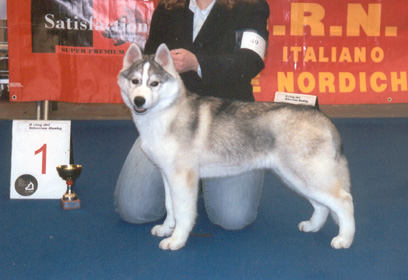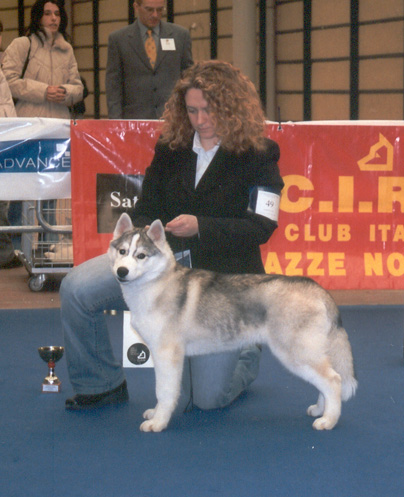 4 months old, Very first show, Clubshow Genova 2004 , Best Puppy Male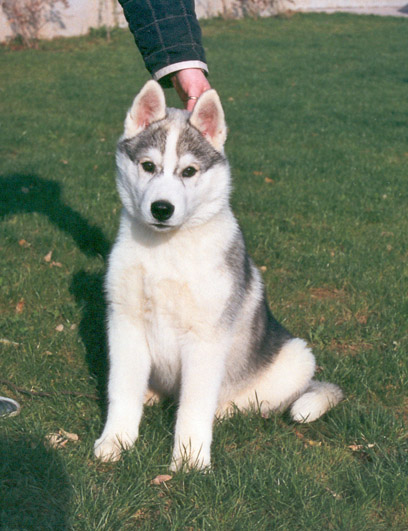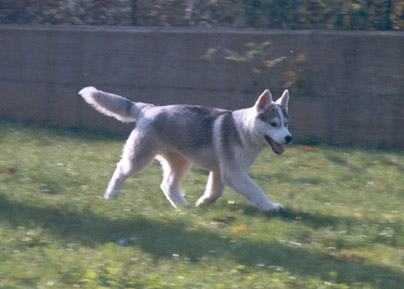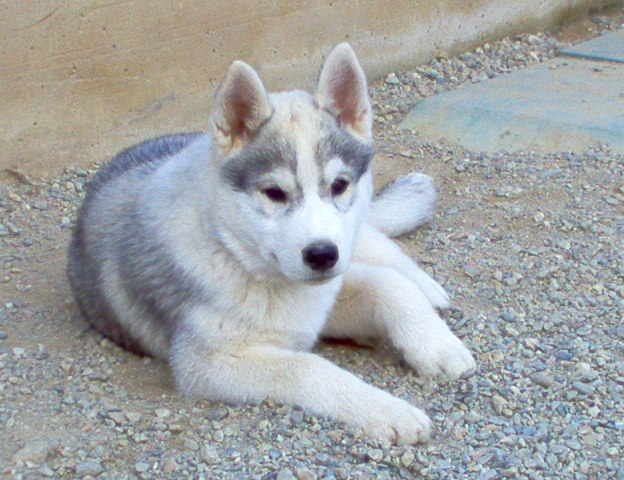 Male, grey/white with brown eyes, born on 27/07/2004
Breeder & Co/owner: Winalmik
Owner: Luca & Valentina Chiarelli, Cantalupa Torino
Pedigree
Andy

Kaila's Silverbear Of Zausel

Ch. Kaila's Burberry

Ch. Kaila's Baccarat

Kaila's Nightshade

Kaila's Russian Cameo

Ch.Tullemore Copiright

Kaila's From Russia With Love

Winalmik's Acqua Marina

Ch.Sahara's Wind Riders

Ch.Arlington's Firekrakr

Sun Howl Silent

Ch. Winalmik's Elements Of Style

Ch. Kaila's Pride O'Style

Ch.Sierra Firesun O'Sea Son
Best Results:
Open class
2° Exc. R. CAC R. CACIB 23/04/2006 Int. Sanremo, Judge Mr. Adinolfi (I)
Young Class
1° Exc. Int. Genova 19/11/2005 Judge Mr. Buratti (I)
1° Exc. Best Young Int. Torino 11/09/2005 Judge Mr. Pentenero (I)
3° Exc. Italian Annual Clubshow Borno 03/09/2005, Judge Mr. Michael Jennings (USA)
1° Exc. Nat. Cuneo 03/07/05 Judge Mr. Balac Jovica (HR)
4° Exc. European Dog Show 05/06/2005 Judge mrs. Kammerscheid Lammers (D)
4° Exc. Hungarian Annual Clubshow Vasszecsseny Judge Mr. Vern Harvey (USA)
1° Exc. Int. Firenze 21/05/2005 Judge Mr. Vuorinen (FIN)
1° Exc. Int. Rapallo 15/05/2005 Judge Mr. Rivolta (I)
Juniores class
1° Very P. Best Junior, BIS JUNIOR CIRN Clubshow Reggio Emilia 21/03/2005 Judge Mr. Pentenero (I)
Baby class
1° Very P. Clubshow Genova 05/12/2004, Judge Mr. Bernardini (I)