WINALMIK'S GROWS IN TO A HURRICANE
(Ch. Kaila's Silverbear Of Zausel x Winalmik's Acquamarina)
"Anvik"
Young class winner
Best of Breed winner
Group placement winner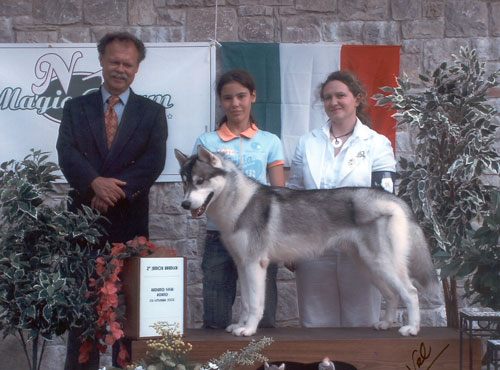 Annual Italian Clubshow, Exc. Judge Mr. M. Jennings (USA)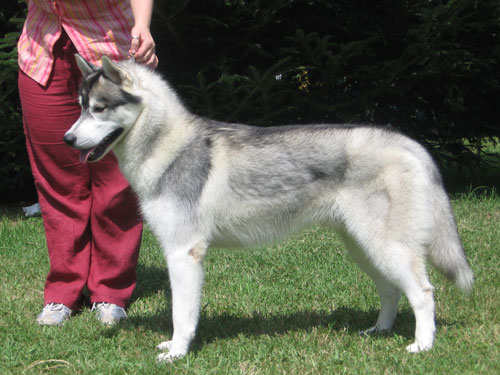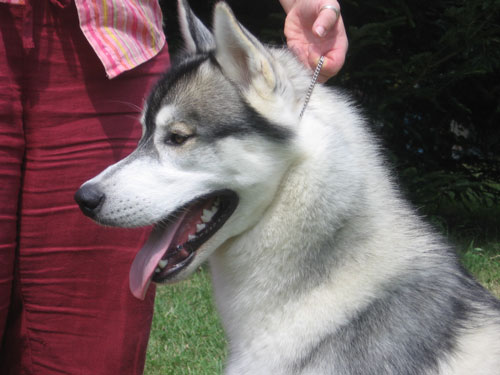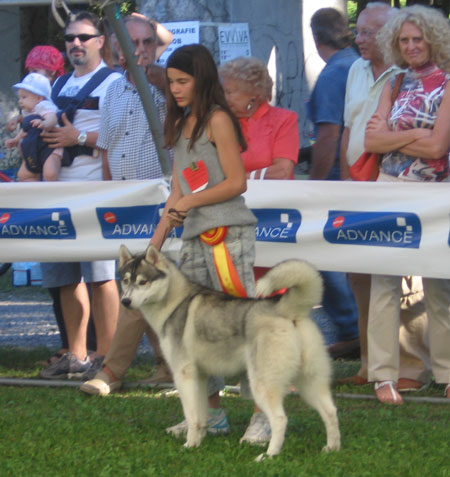 12 months old BOB Nat. Laveno Mombello (VA)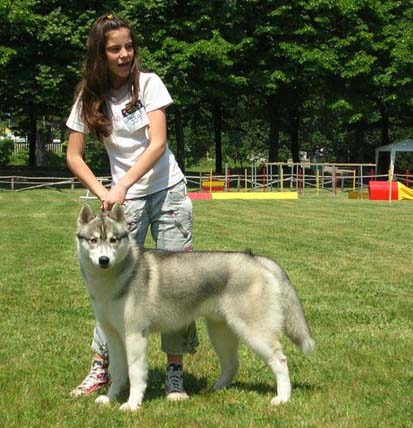 Nat. of Pavia, 29/05/05 Anvik is BOB and Group 3 over many champions! 10 months old....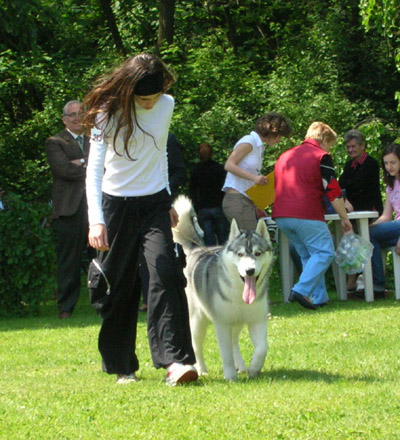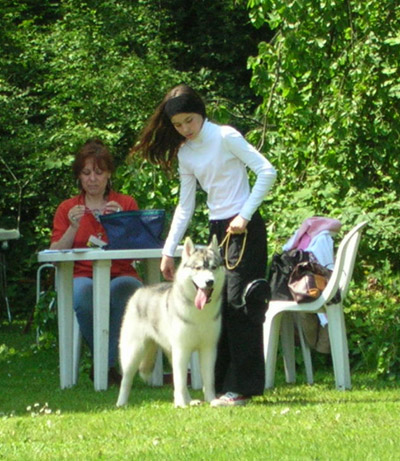 9 months old, very first show Nat. Seveso , with Martina his owner/handler!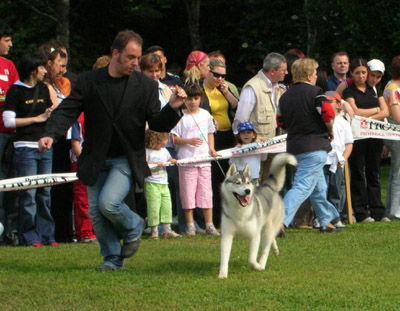 On the Group with Fabio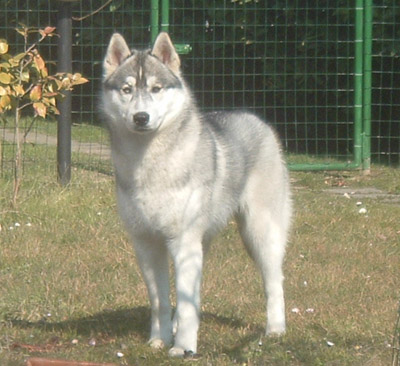 7 months old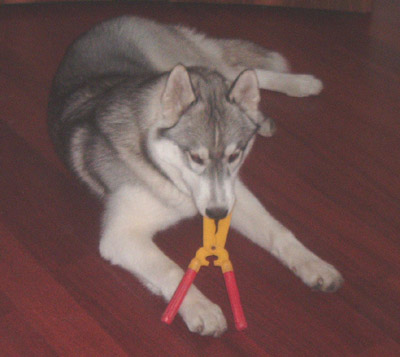 6 months in the pictures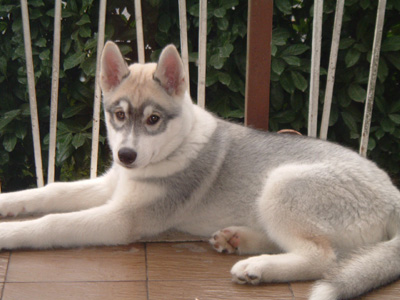 4 months in the picture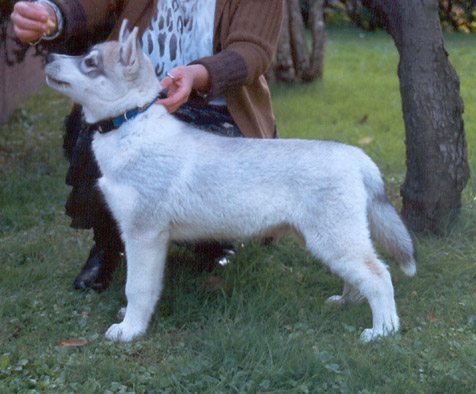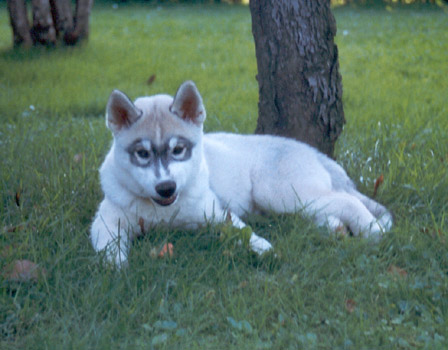 3 months old in the pictures
Male, Grey/white, brown eyes, born on 27/07/04
Breeder: Winalmik's Siberians
Owner: Martina Galbarini, Pavia.
Best Results:
Open Class:
1° Exc. CAC 13/11/2005 Nat. Ivrea, Judge Mr. Z. Kraljc (Slo)
Young Class:
1° Exc. BOB 07/08/2005 Nat. Laveno Mombello (VA), Judge Mrs. Hickey Francis (IRL)
1° Exc. BOB, GROUP 3° 29/05/05 Nat. Pavia Specialist Judge Mrs. Liljeqvist (S)
1° Exc. BOB 15/05/2005 Nat. Seveso Specialist Judge Mrs. Rodaro (I)