International Champion, Slovakian Champion
CH. Winalmik's Baby Revolutions Of Marook Ravine
"Baby"
Young Slovakian Champion, Young Austrian Champion
Slovakian Clubshow Winner 2006, Austrian Clubshow Winner 2006
Austrian show winner 2006
BEST OF BREED WINNER, CLUB WINNER & CACIB CAC WINNER
Multi Young class winner
Eyes free HD-A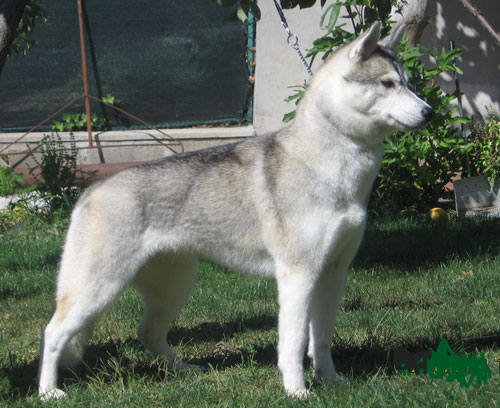 In my opinion one of the best bitches that I have produced in my life.....I hope for her, finally matured, in a bright and important future for the breed.
Spectacular movement , beautiful type, and perfect body proportions....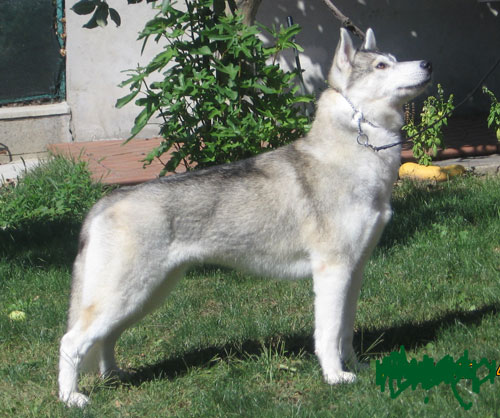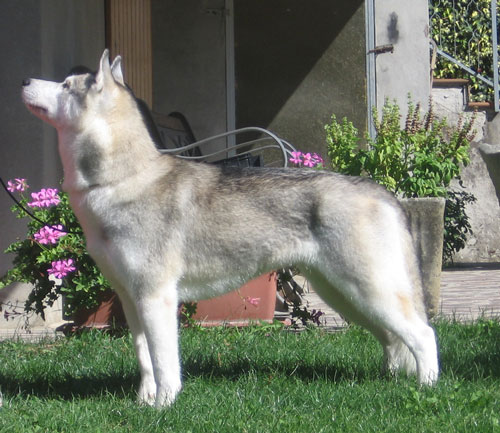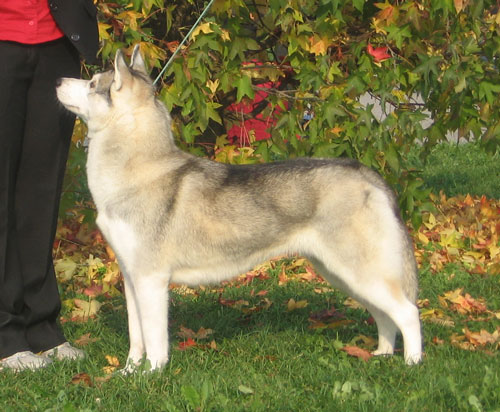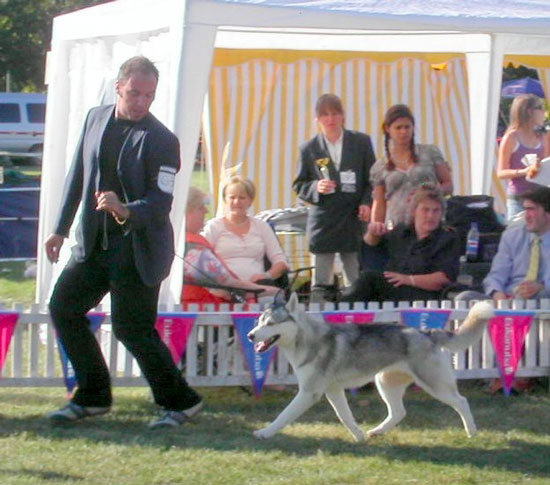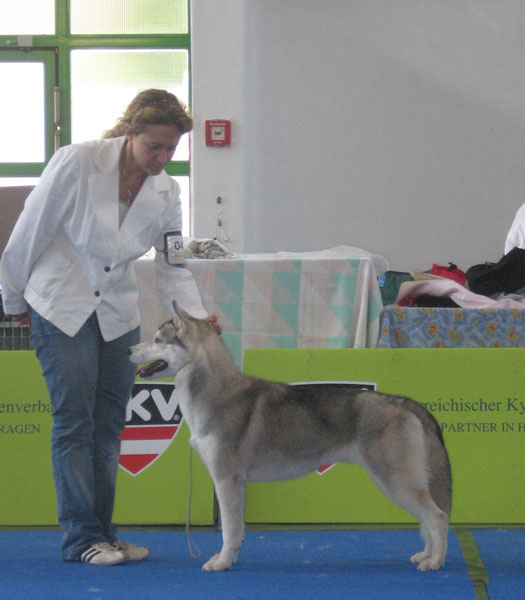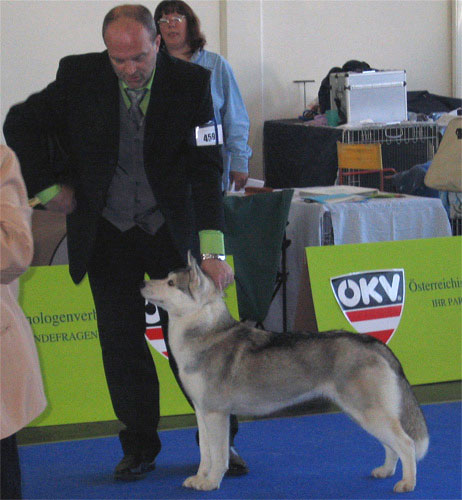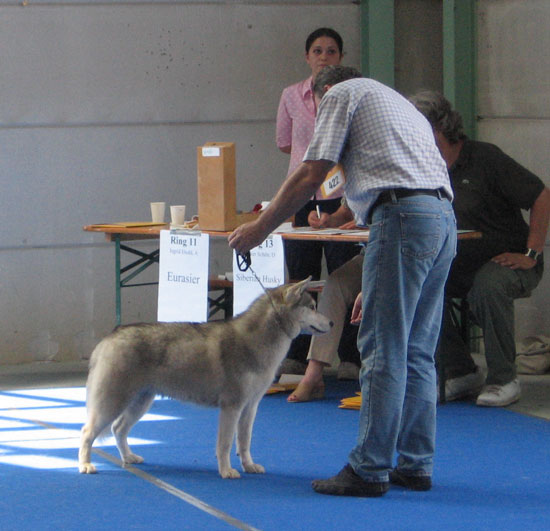 12 months old winner Int. of Oberwart 2005 with Specialist Judge Mr. Volker Schon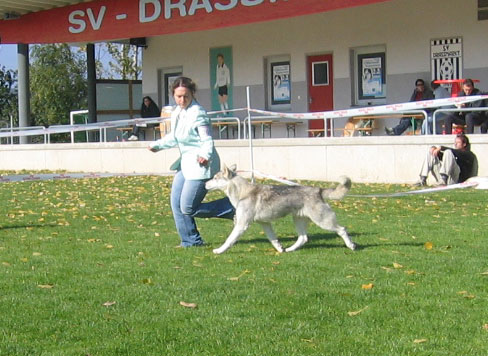 on the move..wow!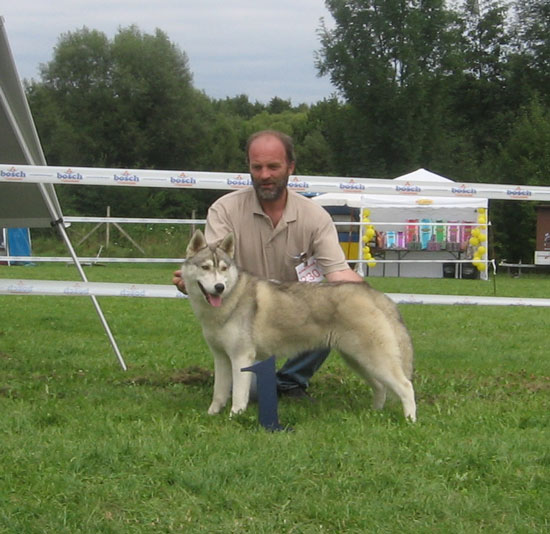 Winner at Austrian Clubshow 2005 Judge Mr. Zimmermann (A)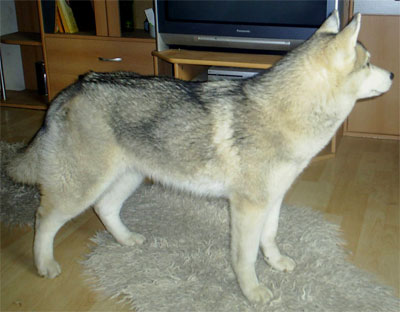 6 months old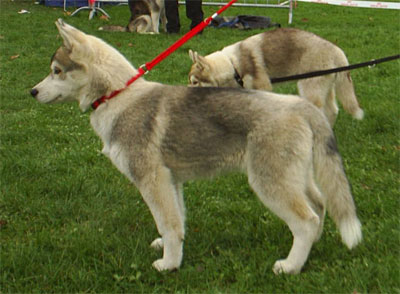 Baby 3 months old, "Very promising" at Clubshow St.Polten (A)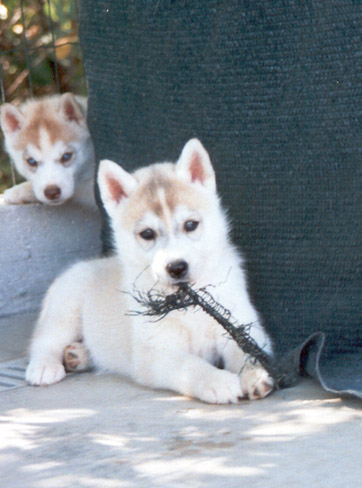 40 days older in the pictures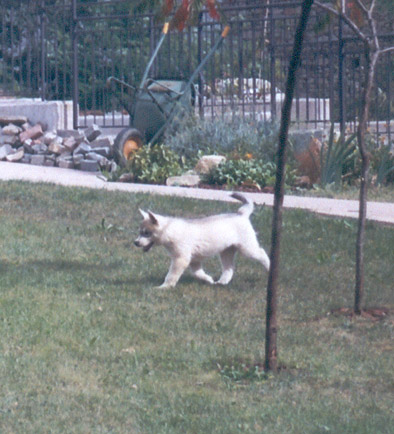 60 days in movement!!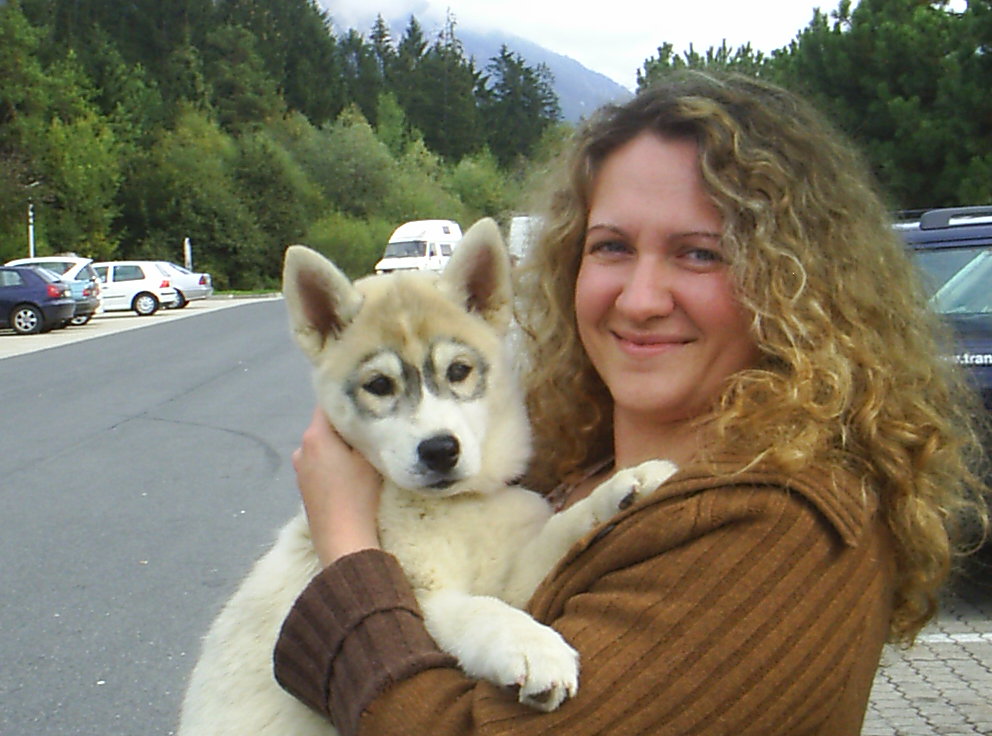 with me before to leave her in the good hands of Gerhard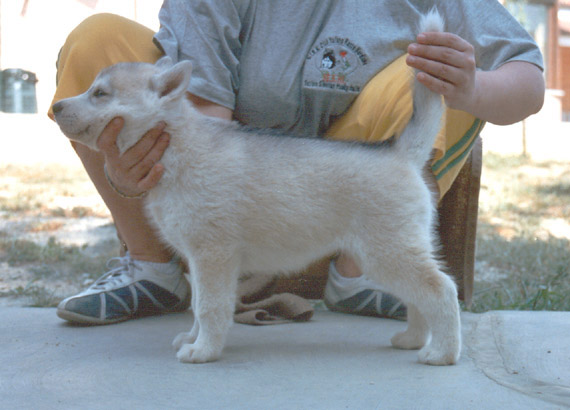 40 days older
female, grey/white, brown eyes, born on 27/07/2004
Breeder : Winalmik Siberians
Owner : Of Marook Ravine Siberians , Austria
Pedigree
Baby Revolutions

Ch. Kaila's Silverbear Of Zausel

Ch. Kaila's Burberry

Ch. Kaila's Baccarat

Kaila's Nightshade

Kaila's Russian Cameo

Ch.Tullemore Copiright

Kaila's From Russia With Love

Winalmik's Acqua Marina

Ch.Sahara's Wind Riders

Ch.Arlington's Firekrakr

Sun Howl Silent

Ch. Winalmik's Elements Of Style

Ch. Kaila's Pride O'Style

Ch.Sierra Firesun O'Sea Son
Results:
Open class
1° Exc. CAC R. CACIB Int. Cremona (I), 26/11/2006, Judge Mr. Buratti (I)
3° Exc. Clubshow Roma (I), 17/09/2006, Judge Mrs. Mckanzie (CAN)
1° Exc. CAC R. CACIB Int. Kecskemet (H), 10/09/2006 Judge Mr.Kuzely (SLO)
1° Exc. CAC CACIB Int. Kecskemet (H), 09/09/2006 Judge Mrs. Talvitje (SF)
Intermediate Class
1° Exc. CAC CACIB BOB 25/06/2006 Int. Brno (Cz), Judge J.Leos (Cz)
1° Exc. CAC CACIB BOB 04/06/2006 Int. Nitra (Sk), Judge V. Piskay
1° Exc. CAC 03/06/2006 Nat. Senec (Sk), Judge Mr. T. Havelka ( Sk)
1° Exc. CACA CACIB & BOB 13/05/2006 Int. Salzburg (A), Judge Mrs. P. Poduschka Aigner (A)
1° Exc. CAC CLUBWINNER BOS 06/05/2006 Slovakian CLUBSHOW of Mosovce (SK), Judge Mrs. Sanja Vretenicic (Montenegro)
Young class
1° Exc. CAC J. Int. Bratislava 21/08/2005 Judge Mr. Velez Pico Roberto (Puerto Rico)
1° Exc. CAC J. NEW SLOVAKIAN YOUNG CHAMPION Int. Bratislava Mr. Wiblishauser (D)
1° Exc. Jugendbester Austrian Clubshow Hartberg 31/07/05 Judge Mr. Zimmermann (A)
1° Exc. Jugendbester Int. Oberwart 30/07/05 Judge Mr. V.Schon (D) Specialist
1° Exc. CACJ Nat. of Kosice 17/07/2005, Judge Mr. Jaroslav (SK)
1° Exc. CACJ Jugendbester Nat. of Senec 27/05/2005 , Judge Mr. Horak (CZ)