WORLD CHAMPION 2010
WORLD CHAMPION 2009
EUROPEAN CHAMPION 2008
VICE EUROPEAN CHAMPION 2007, Junior World Winner Poznan 2006
BEST FEMALE NATIONALE BELGE D'ELEVAGE 2007
BEST FEMALE ANNUAL NATIONAL ITALIAN 2009
BEST OF BREED WORLD DOG SHOW 2009
National Team of agility 2010
3^ Exc Vet.class French Nat. Specialty 2014
INTERNATIONAL SHOW CHAMPION, ITALIAN , HUNGARIAN , SLOVAKIAN , CLUBSHOW CHAMPION, ITALIAN AGILITY CHAMPION, Reproducer Champion
Ch. All Eyez On Me Du Baiser Orageaux
"Phoebe"
Best Working class female World dog show 2008
Res. Group Winner
CAC CACIB Winner
Best Of Breed Winner
Agility 3
Cal 2
CSAU EXC
TAN EXC +
HIPS A
Thanks to Claire for this outstanding, dual purpose & terrific girl!!!!!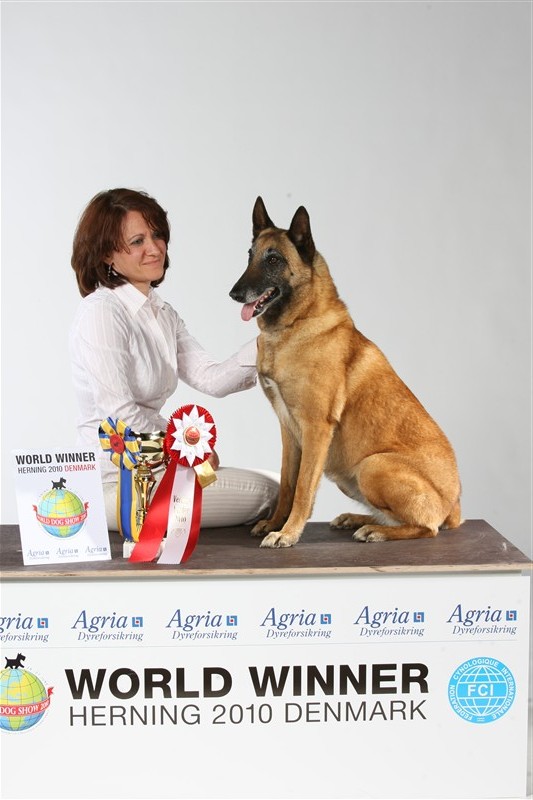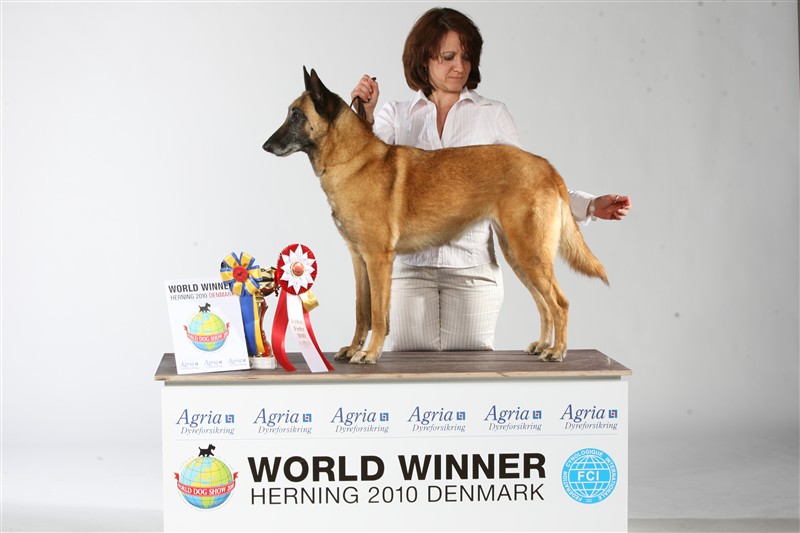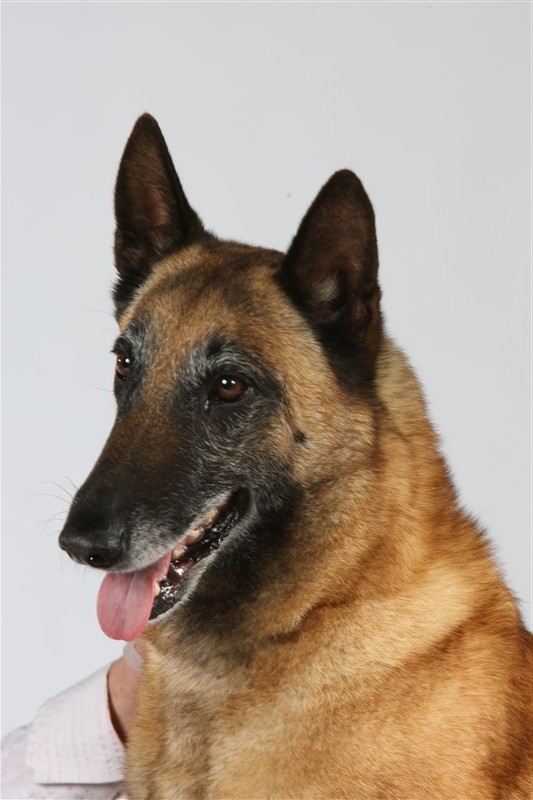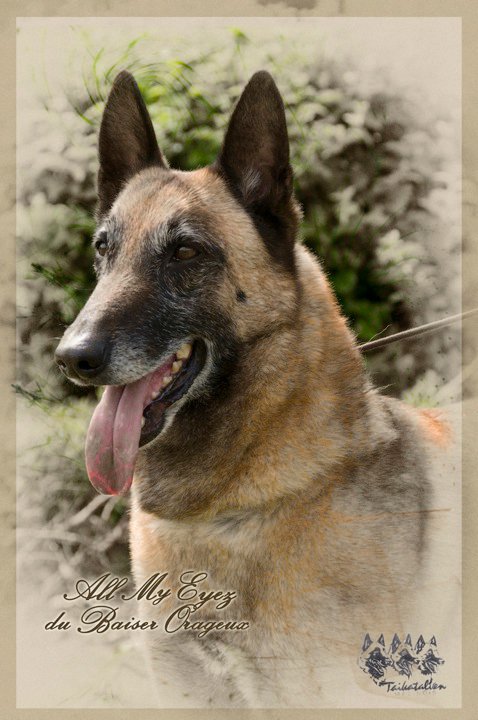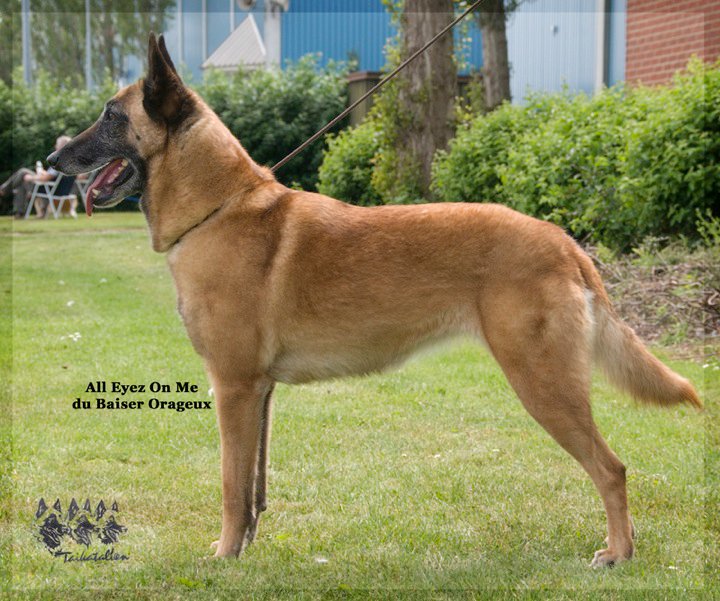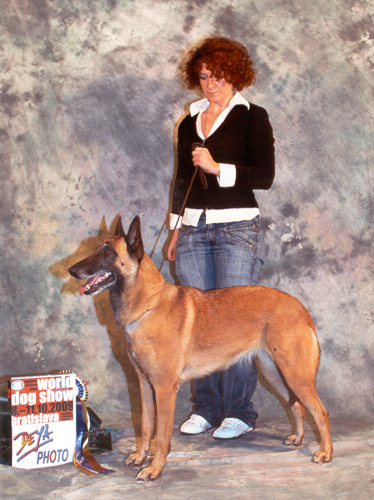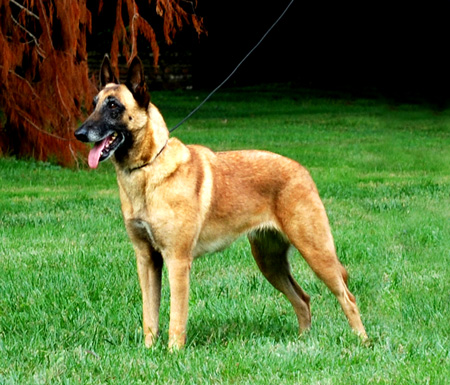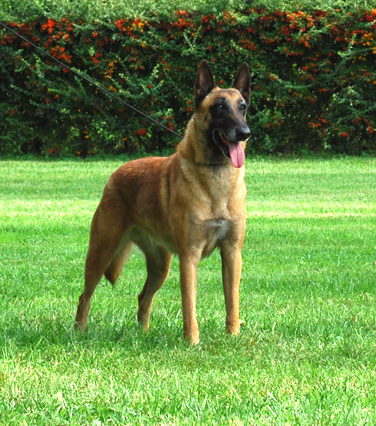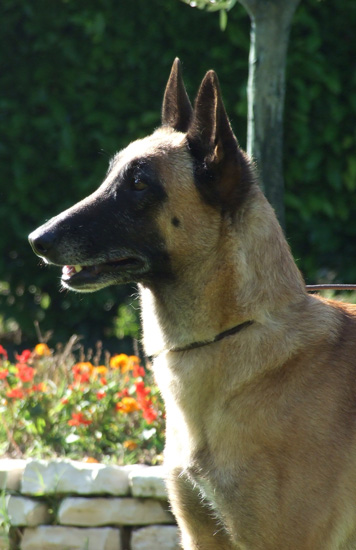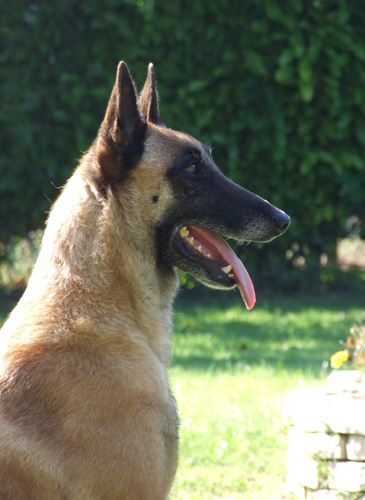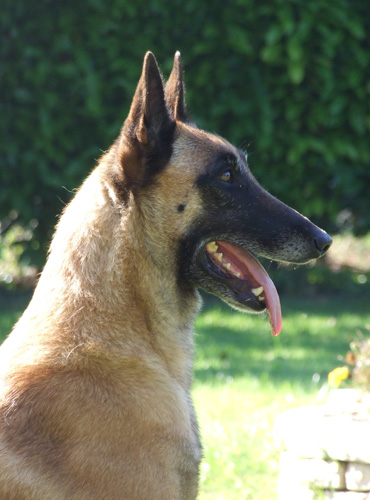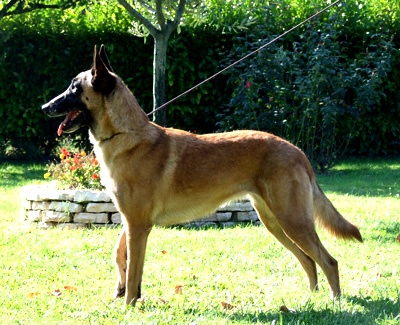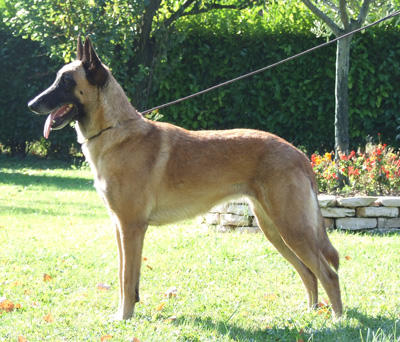 Phoebe 3 years old the day of EUROPEAN WINNER 2008...pictures by Claudia Rosin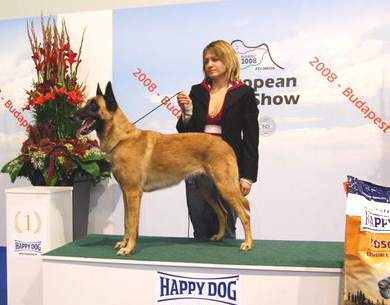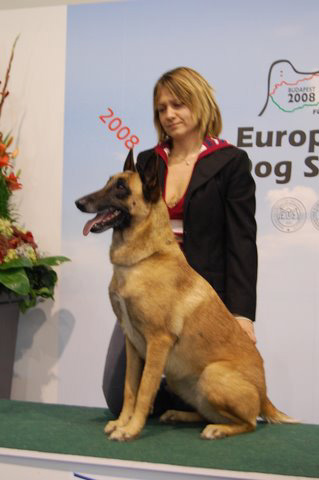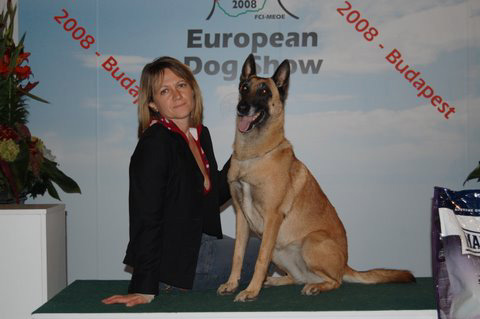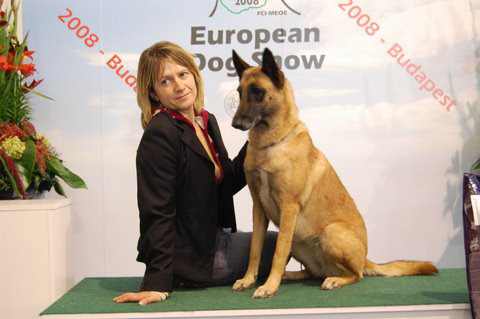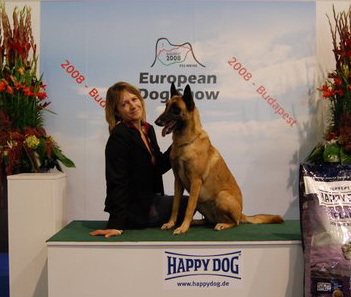 Budapest, European Dog Show 2008, Phoebe IS EUROPEAN CHAMPION!!!!!!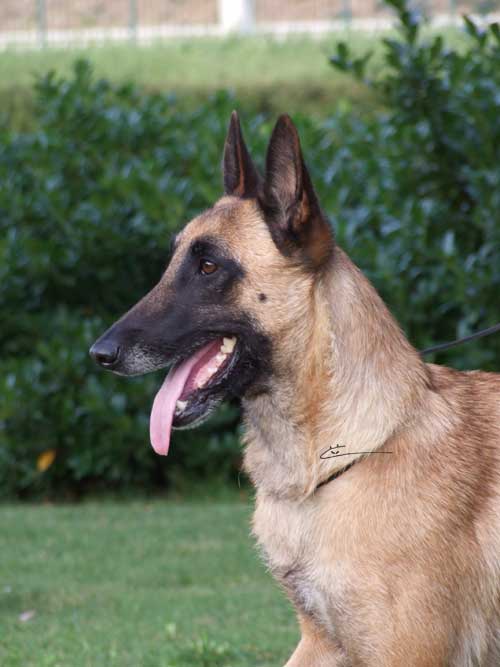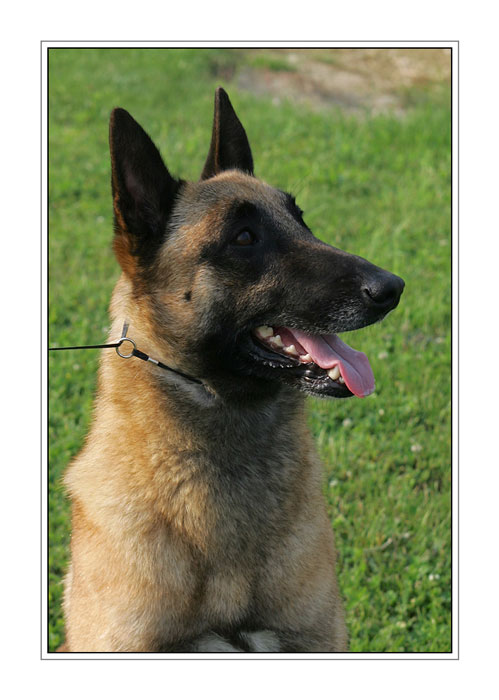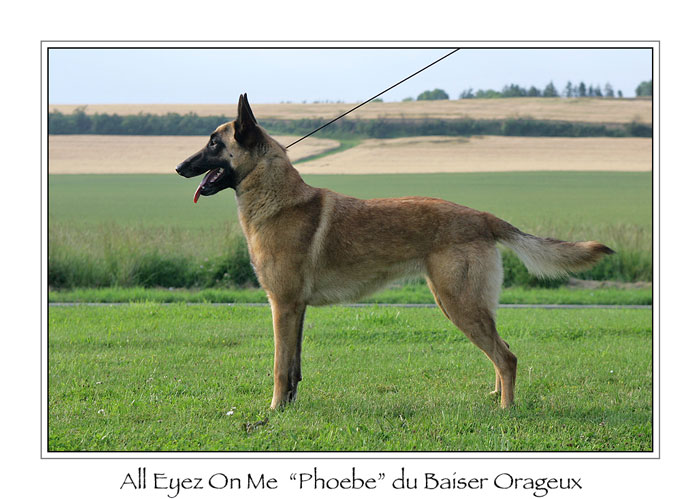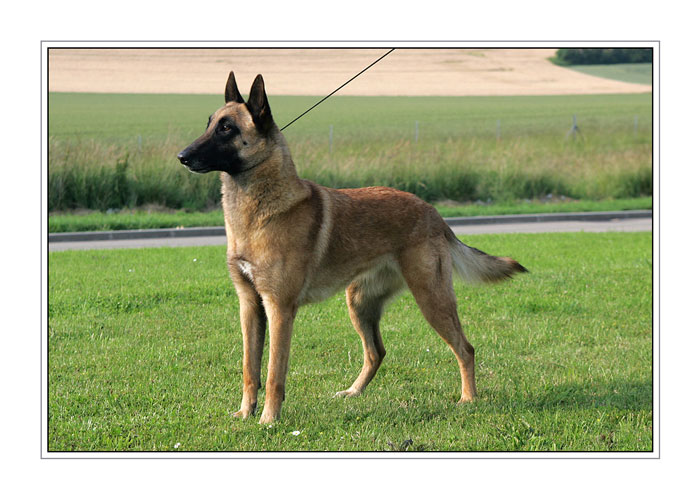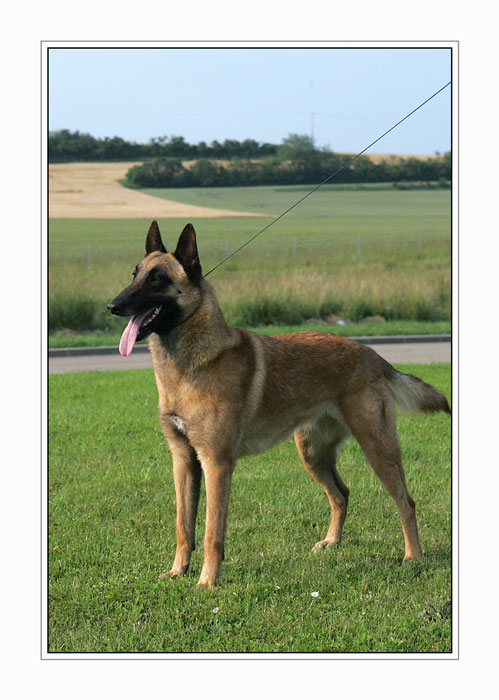 18 months old in these new pictures!!!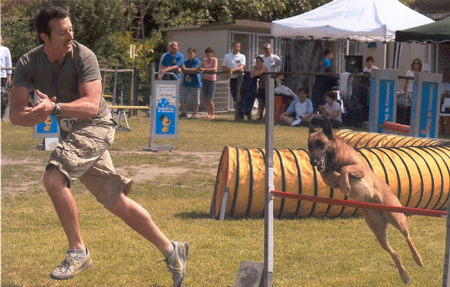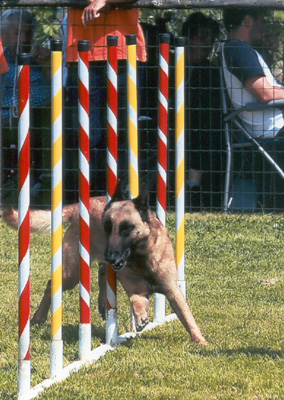 AGILITY!!!!!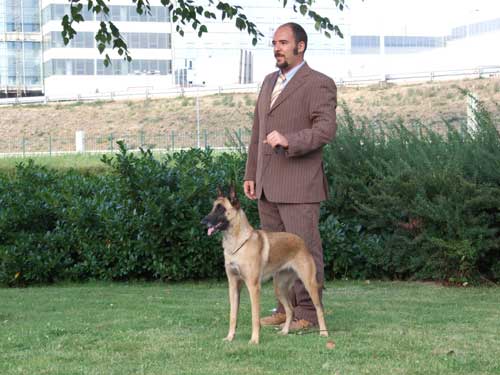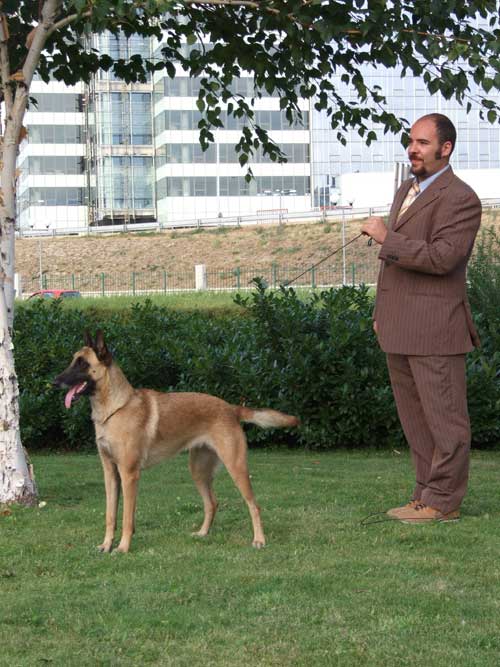 Completely out of coat, CAC CACIB & Cruft Qual. Int. Of Bratislava 2007!!
Claudia Rosin pictures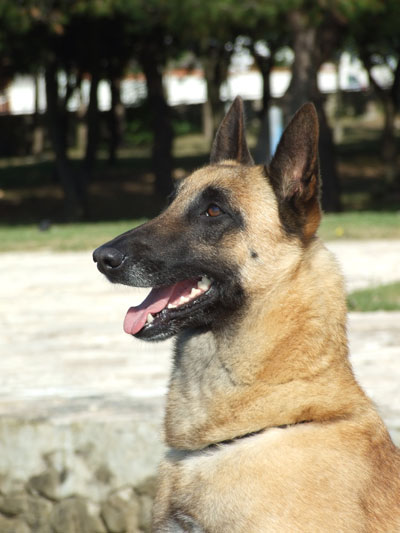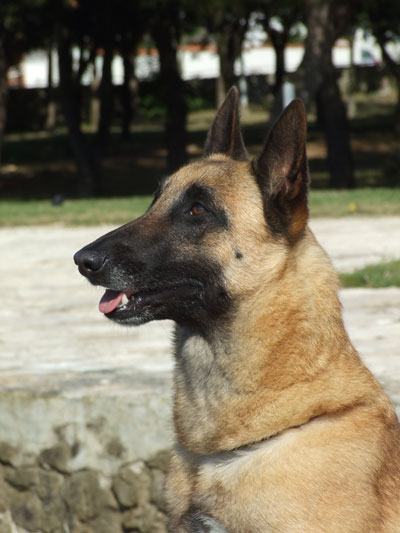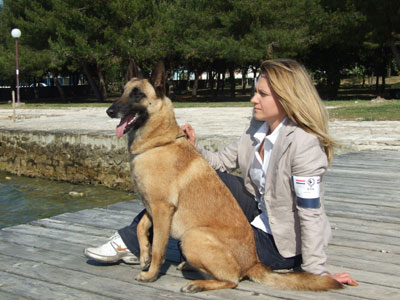 18 months old...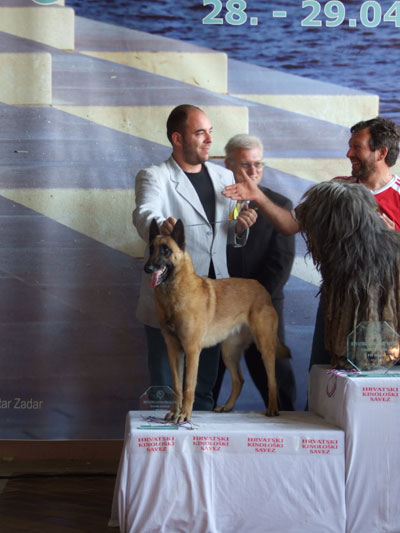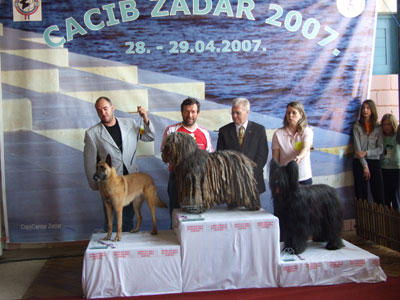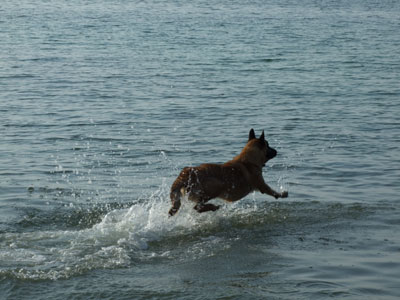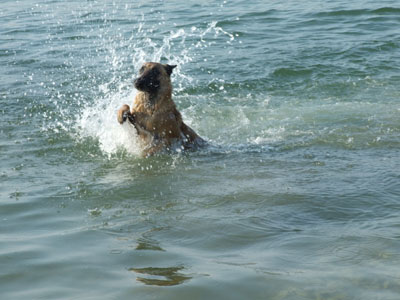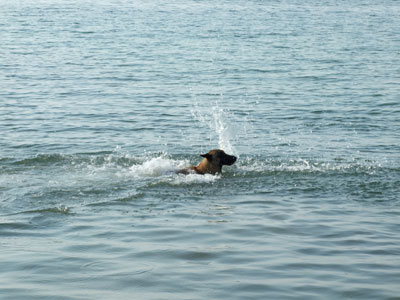 ...winning cac cacib bob RESERVE GROUP!!! Int. Dog Show of Zadar, Judge Specialist Mr. N. Deschuymere (B) & fun on the sea!!!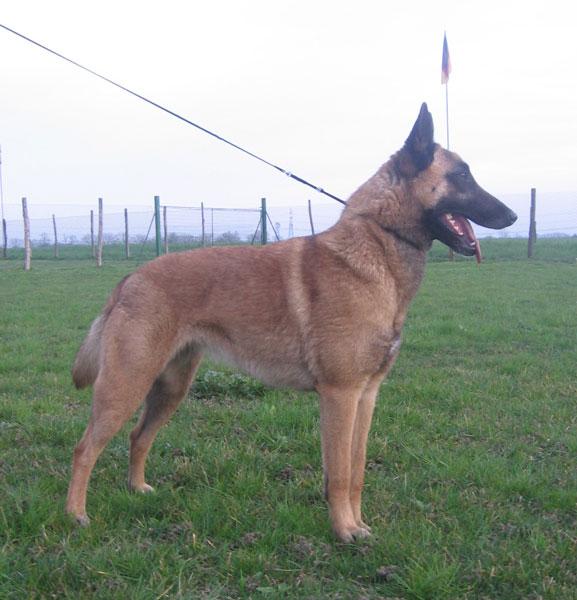 16 months old...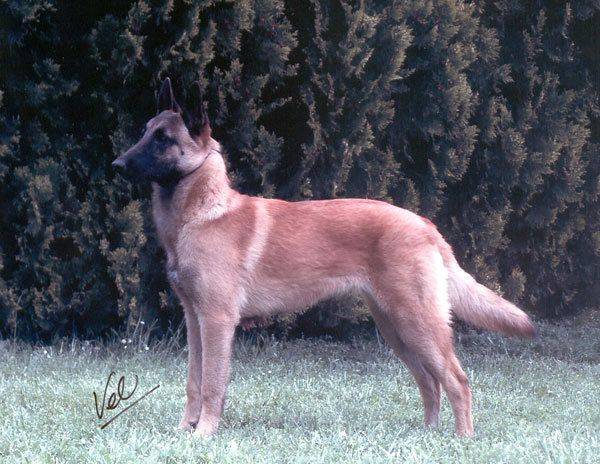 6 months old in these pictures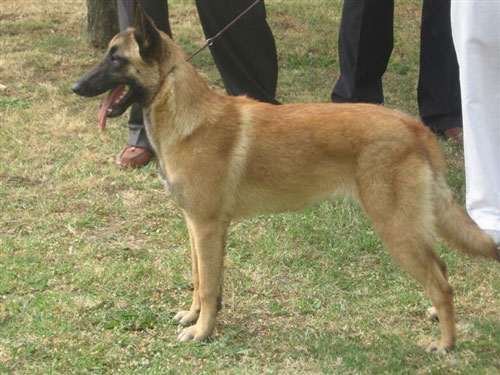 7 months in this picture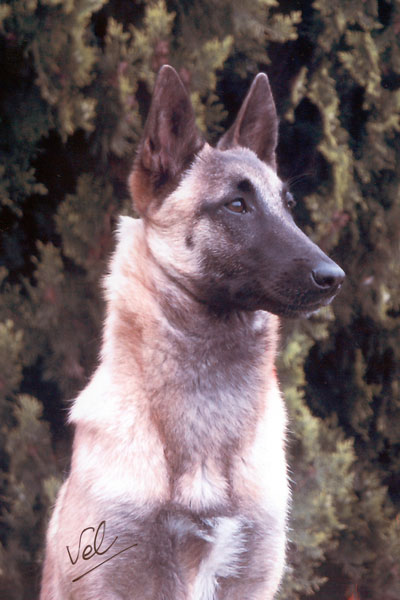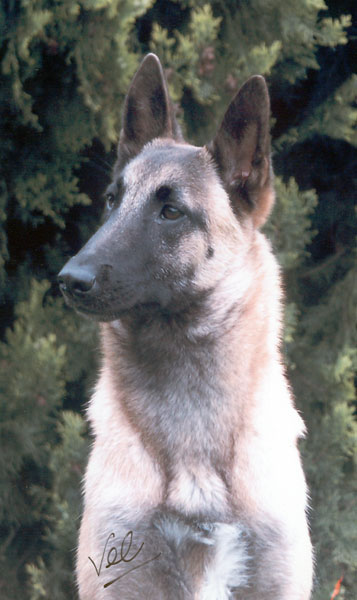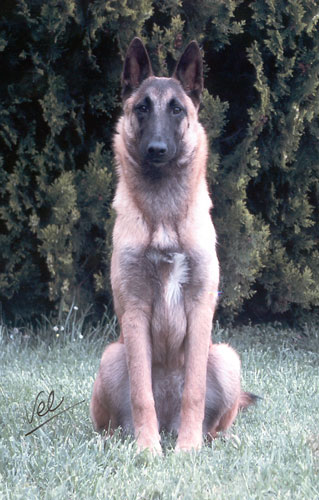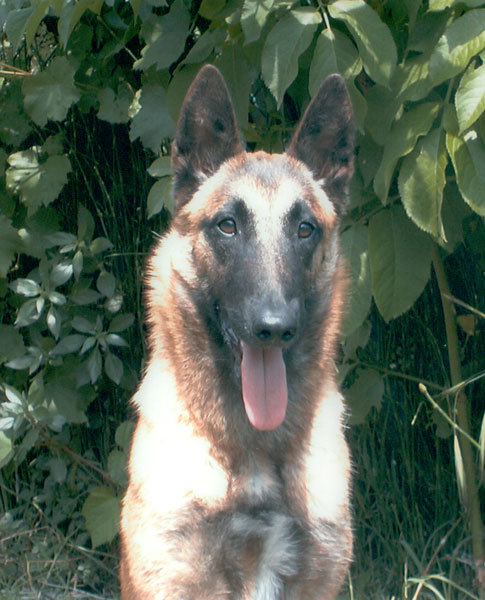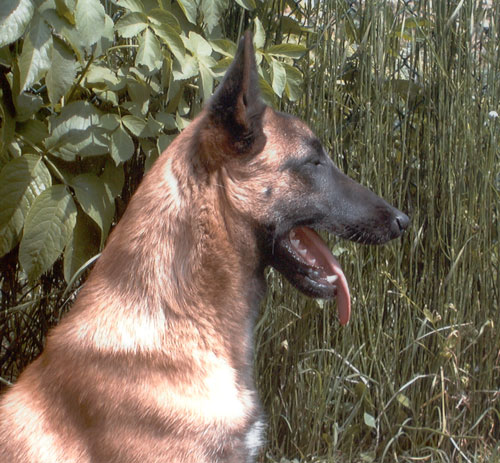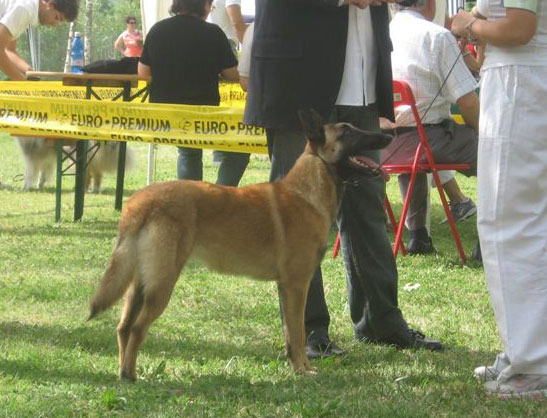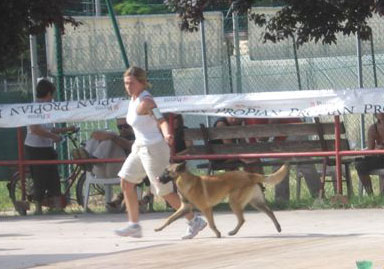 in show....
finally the dream comes true!!
Phoebe is arrived in Italy and this fantastic breed is entered in our life...
Thanks to Claire to sending us such a beautiful and promising girl and for her help and support.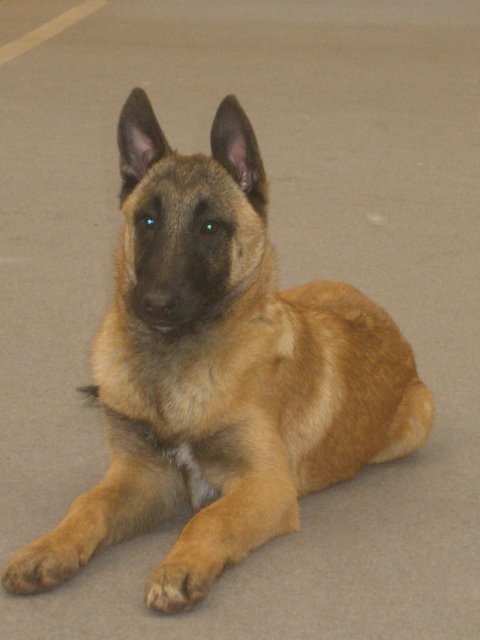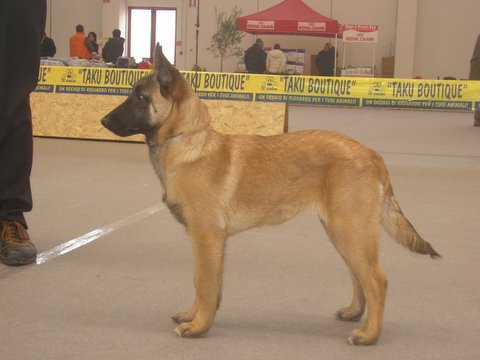 4 months old on the pictrues...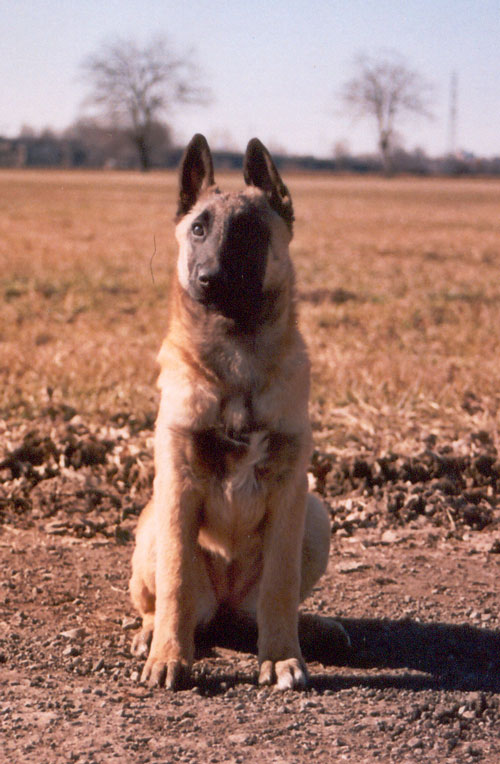 3 months old in these new pictures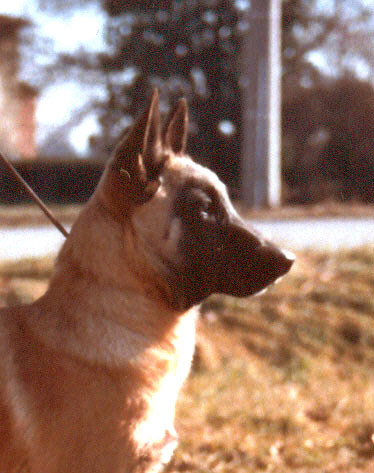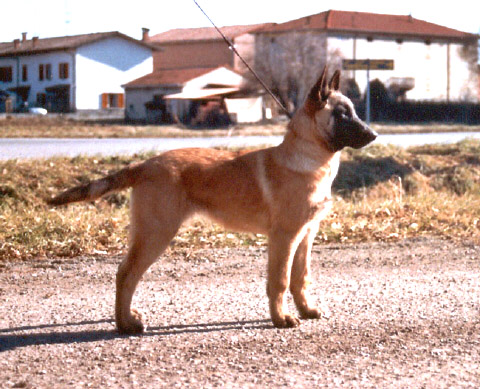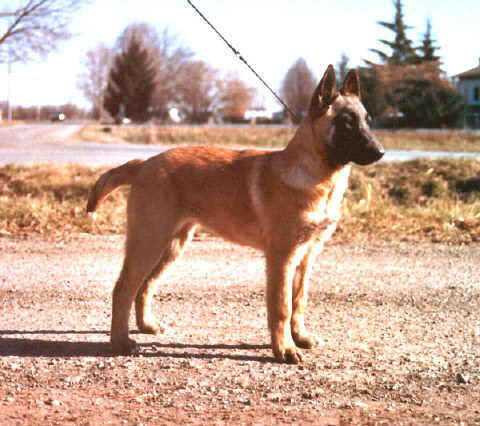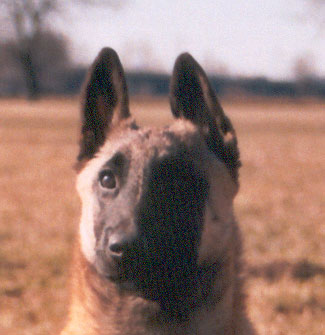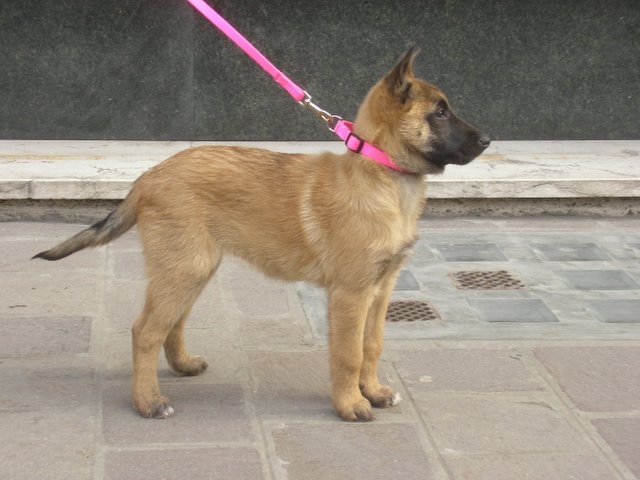 She is just a Star
one weeks after her arrivals in Italy....2 months and 10 days old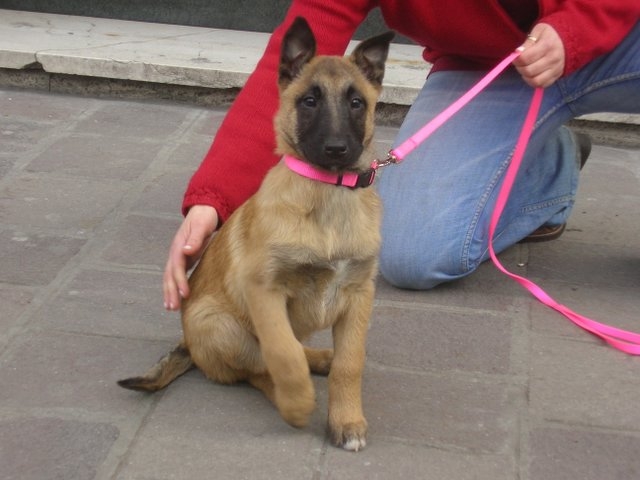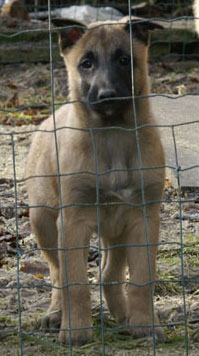 45 days old on the picture
Malinois, born on 08/11/2005, color fauve charbonne.
Breeder: Claire Van Den Bussche, Du Baiser Orageaux Kennel
Co/owner: Davide Melegari
Co/Owner : Michela Pavanati, Winalmik Kennel
Pedigree
Phoebe

Tracey off Patsy's Farm

s.r. Ch. Altis du Mas des Lavandes