Shows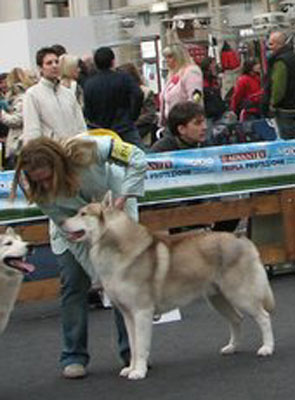 Paco on the ring...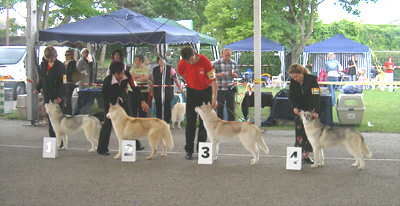 European Dog show Vienna 2005, Aky and Andy are 3° and 4° in young class (11 entered)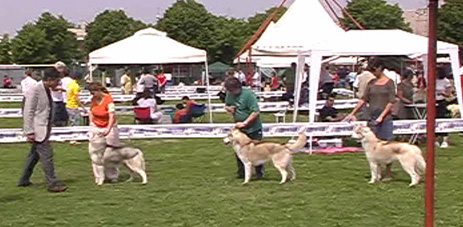 Parma Nat. Dog Show, the fabulous 3...Silver BOB, Paco CAC and Aky 1° Exc. young...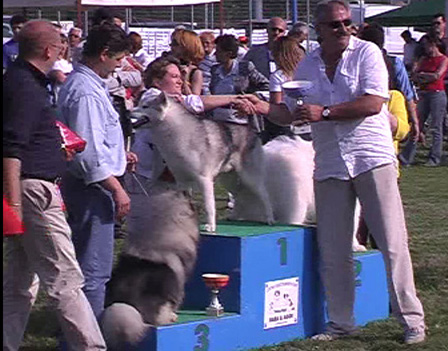 Parma Nat. Kaila's Silverbear Of Zausel is Best Of Group!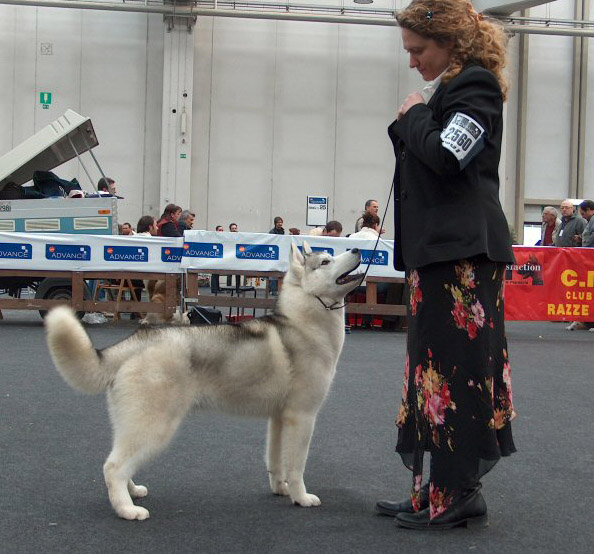 Andy & me Clubshow Reggio Emilia 2005, BIS JUNIORES!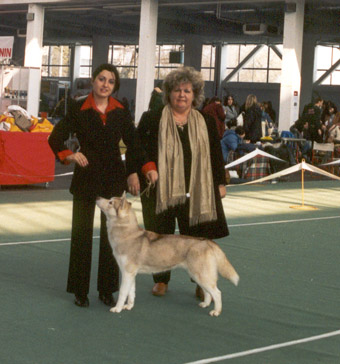 Cora Int. Zagreb 2004, CAC CACIB & BOB from intermediate class, 16 months old, with Monia! Judge Mrs. Dubravka.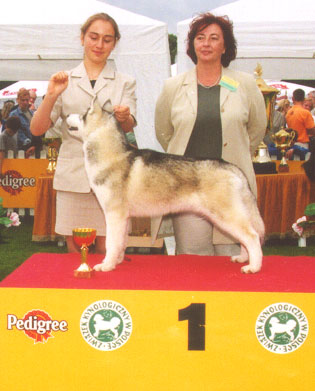 Robby in Poland, Bis puppy Winner. Bryan's son.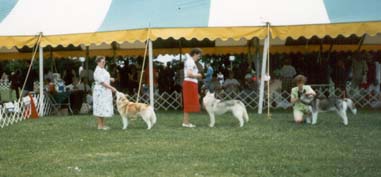 Winnie in Usa Show....Bryanmawr KC, RWD for 4 point major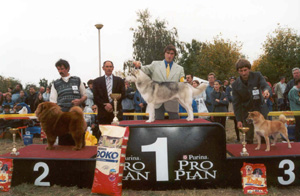 Luna BOG winner....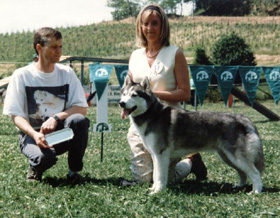 Boss, BOS & Club Ch. at SHCI Clubshow.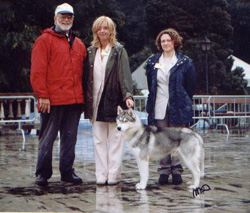 Judge Mr. Mapes with Bryan winner in young class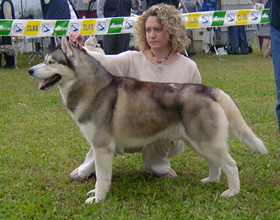 Bryan CACIB BOB Int. Of Varese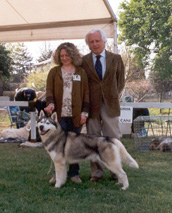 Bryan BOB Nat. Ostiglia Judge Mr. Vandoni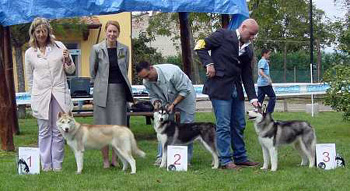 Sophie, Best Junior female S. Sepolcro 2003, Judge Mrs. Cook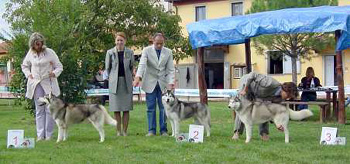 Bryan, Best Champion male S. Sepolcro 2003, Judge Mrs. Cook
Paco, Best Junior male & BEST JUNIOR S. Sepolcro 2003, Judge Mrs. Cook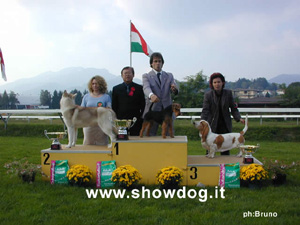 Paco, RES. BIS Juniores Int. Varese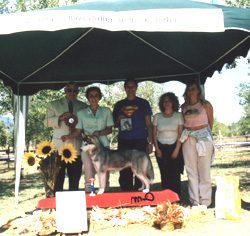 Elba, Best Young Specialty Melizzano 2001, Judge Mr. Hartel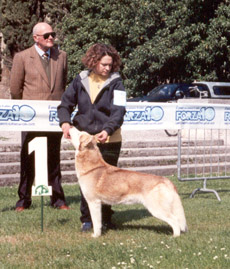 Sierra...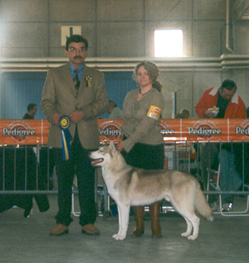 Paco's First show, winner in young class Int. Verona, Specialty, Judge Mr. Buratti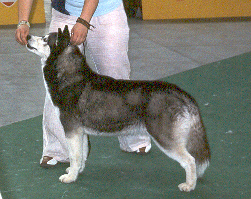 Maggie Oberwart 2003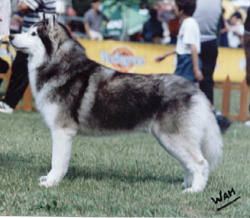 Orion Varazdin 2001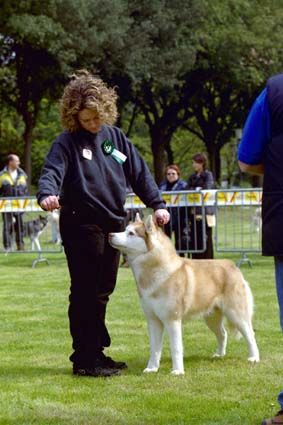 Michela & Winnie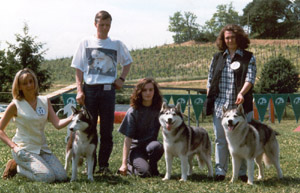 Aska, Best Brood Bitch Club Show SHCI 1996, with Ch.Boss & J.Ch.Sam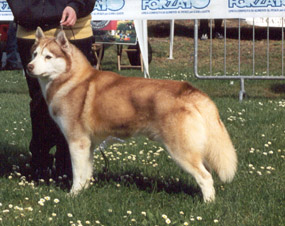 Winnie returned from the Usa...Usa Ch.!!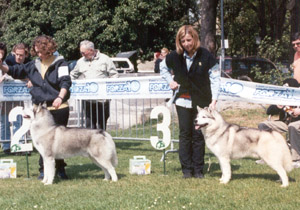 Sam & his son Toffee in Show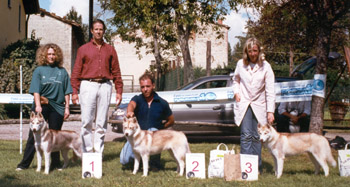 Non regular class S. Sepolcro 2002, Judge Mr. G.Cook, 1° Exc. Winalmik's Acqua Marina, 2° Exc. Winalmik's La Vie En Rose, 3° Exc. Winalmik's Vanilla Sky. Nice Result!!!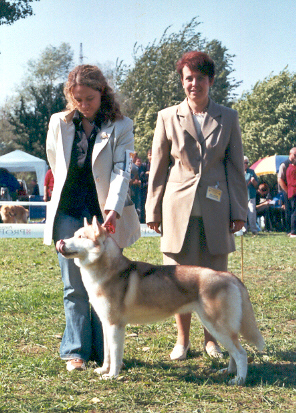 Int. Dog Show of Varazdin 2003, Sophie is CAC & R.CACIB, 20 months old...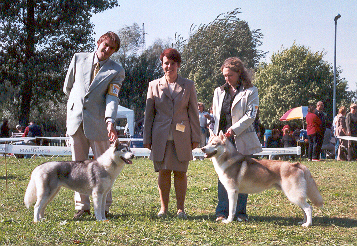 Int. Dog Show Of Varazdin 2003, Luna is CAC CACIB & BOB, Paco is CAC CACIB & BOS!!! Judge Mrs. Judith Szilagyi