ZIEMABORA'S STILL PLAYIN' WITH FYR
"Susy"
BEST IN SPECIALTY SHOW JUNIORES WINNER
YOUNG CLASS WINNER
BEST OF BREED WINNER
HD A Eyes free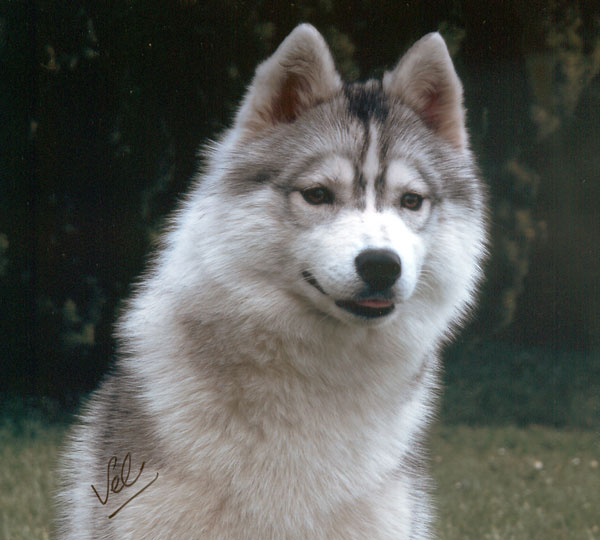 9 months old in these pictures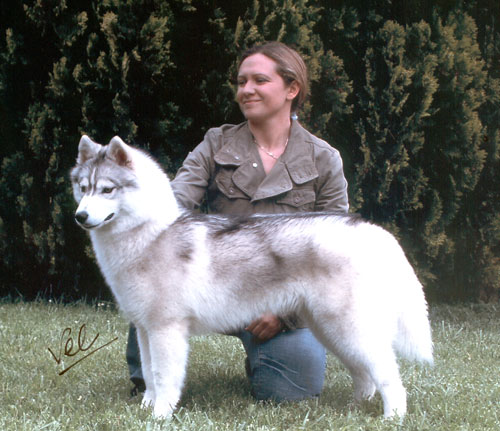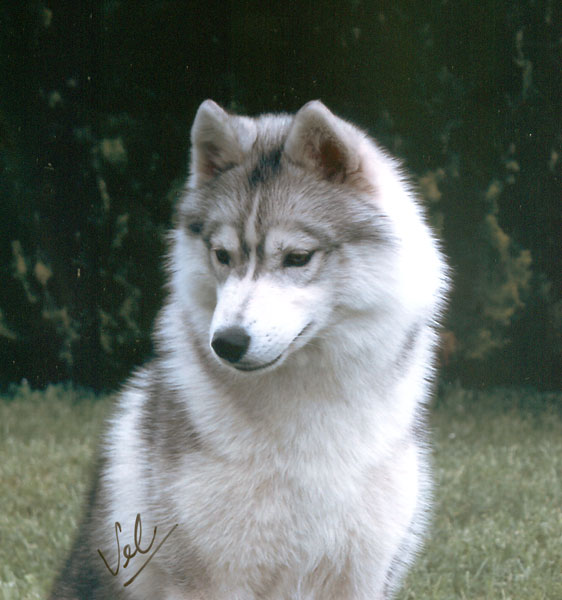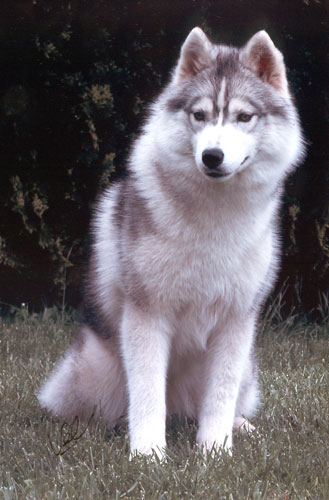 We are really enjoyed to have Susy in our home and really grateful to Karen of Ziemabora Siberians to send us such a beautiful girl, to enrich our kennel and bloodline.
Susy is an outstandig girl, with style and class in movement, really excellent angulations, very nice head type and great body proportions.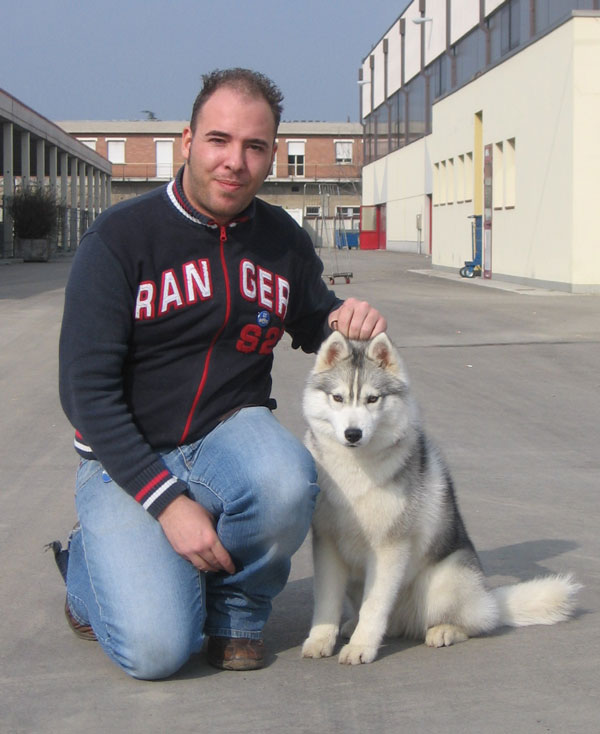 Here pictured 7 months old Best Juniores Specialty show of Reggio Emilia and Modena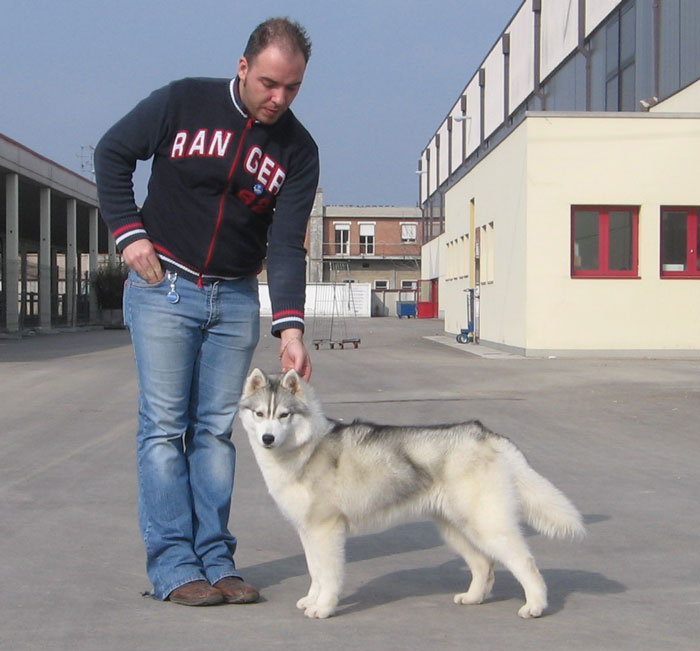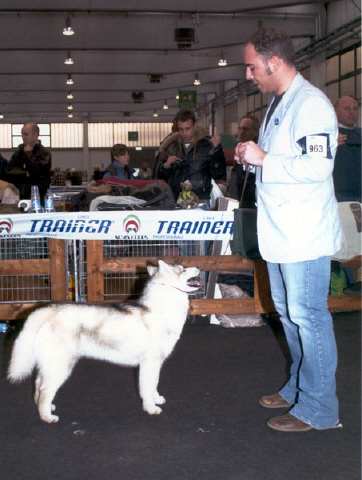 Susy 4° BIS Juniores Int. Reggio Emilia . Thanks to Fabio Cardea, my personal Handler for the great handling of my dogs!
January 2006 , Susy have 5 months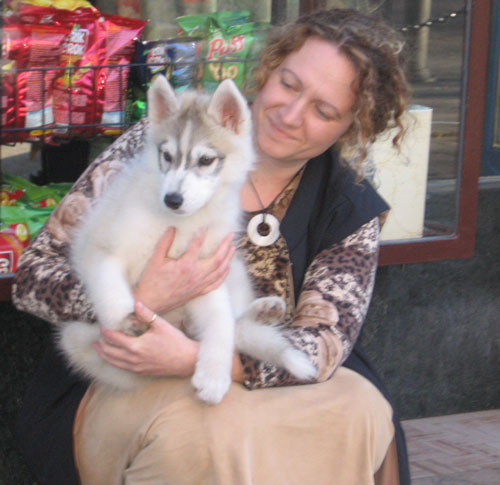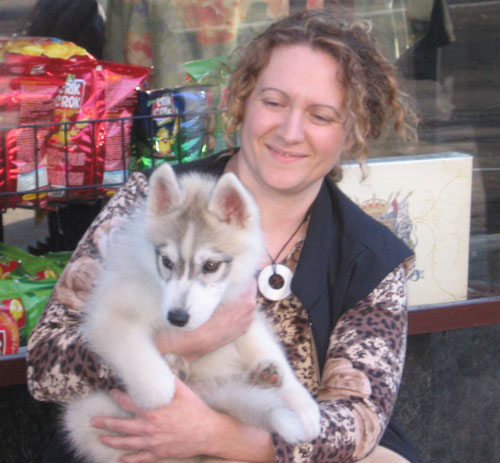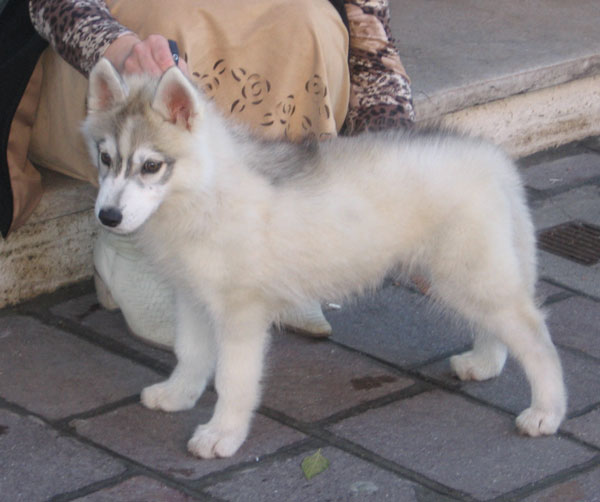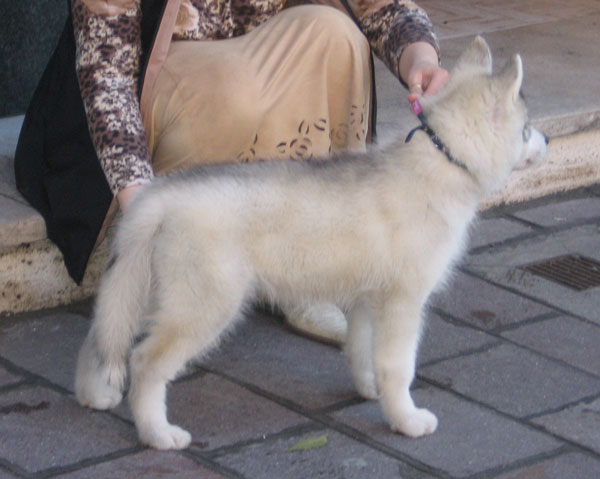 Female, grey/white, born on 06/08/2005
Breeder: Karen A. Webber , Ziemabora Siberians, Michigan (USA)
Owner: Winalmik's Siberian
OFFSPRINGS
J.Ch. Winalmik's Denny Rose
BEST RESULTS
Intermediate class
1° Exc. CAC BOS 20/05/2007,National of Novi Marof (HR) , Judge Mr. T. Pear (HR)
1° Exc. CAC BOS 19/05/2007, National of Somobor (HR), Judge Mrs. D. Reicher (HR)
Young class
3° Exc. Annual Specialty 03/09/2006, Bastia Umbra , Judge Mr. Vincent Buoniello (USA)
1° Exc. BOS, 6° BIS Young 28/05/2006 National of Seveso (I), Judge Mr. Gatti (I)
1° Exc, Best Young, BOB 07/05/2006 National of Legnano (I), Judge Mr. H. Corbett (ESP)
Juniores class
23/04/2006 Best Juniores International of Sanremo , Judge Mr. Adinolfi (I)
19/03/2006 Best Juniores International Specialty Show Modena, Judge Mr. De Giuliani C. (I)
18/03/2006 Best Juniores, 4° BIS Juniores International Reggio Emilia, Judge Mr. Vandoni (I)
Susy

Ch. Syntari's Just Another Nut

Ch.Usa Huskavarna's Minimun Wage

Ch. Ziemabora's Season Premier

Ch.Rashauns Premier Of Ziemabora

Cadohi's Head Over heels

Kaila's Krystal Lite O' Ziemabora

Ch. Tullemore's Copyright

Kaila's From Russia With Love