INTERNATIONAL CHAMPION
YOUNG ITALIAN CHAMPION
CH. Winalmik's Anastasia
(Ch. Kaila's Silverbear Of Zausel x Ch. Winalmik's She's So Lovely)
"Toffèe"
BEST OF BREED & BEST OF GROUP WINNER
MULTI CACIB WINNER
YOUNG CLASS SPECIALTY WINNER
Hips A, Eyes free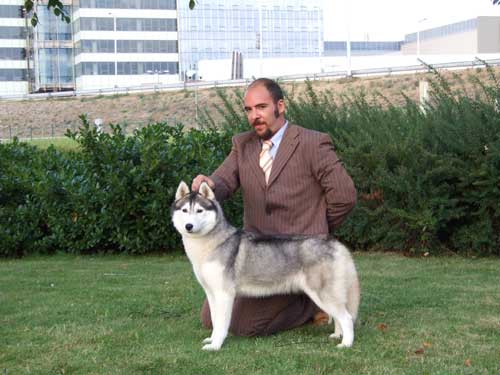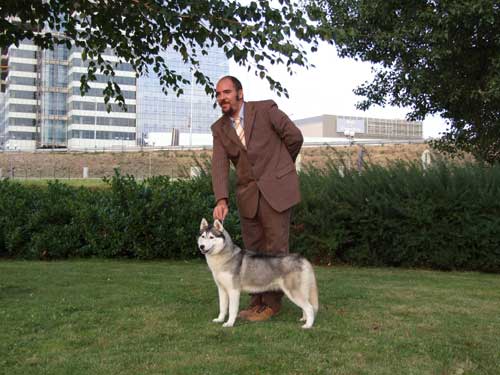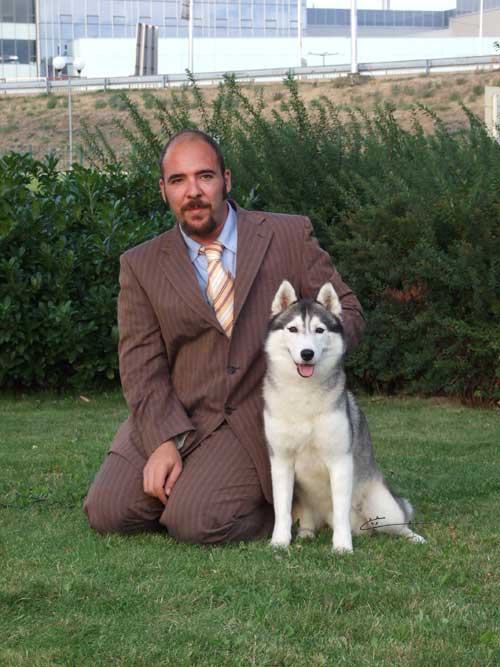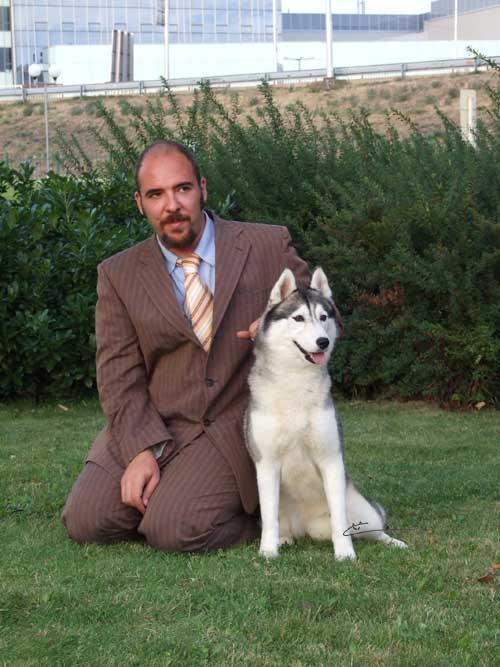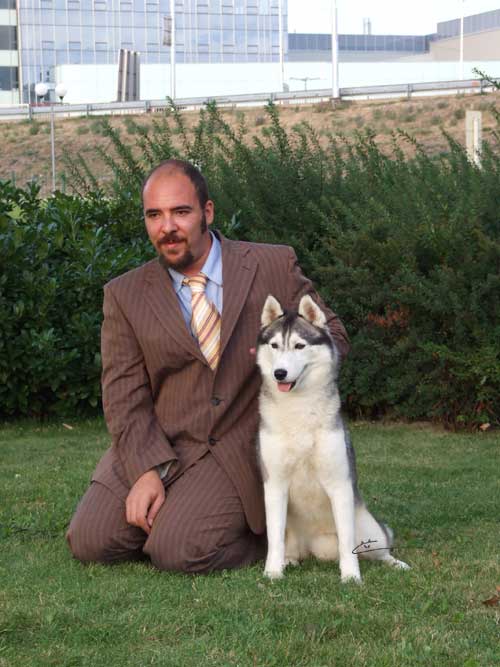 Pictures by CLAUDIA ROSIN!!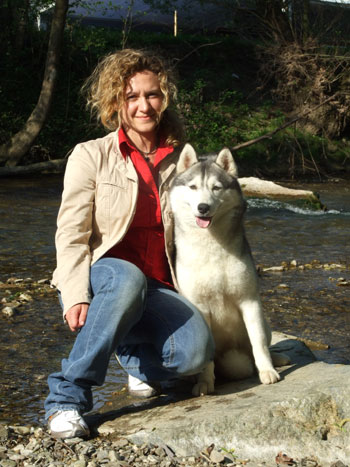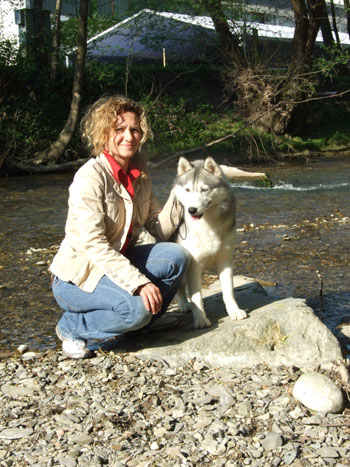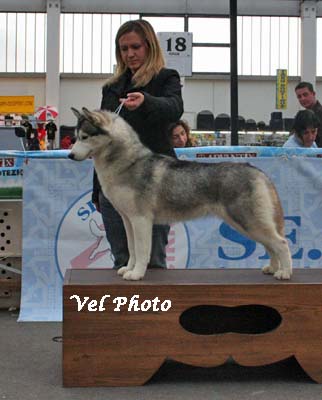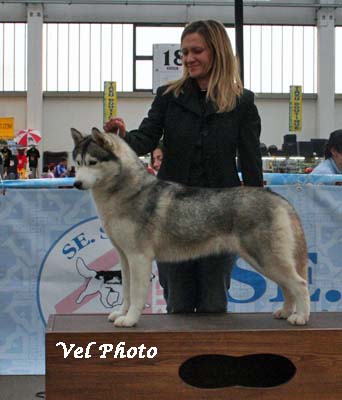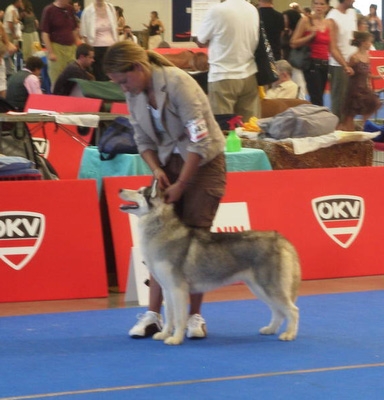 2 years old , matured in a fantastic terrific girl, with great balance and body proportions and GREAT movement!!!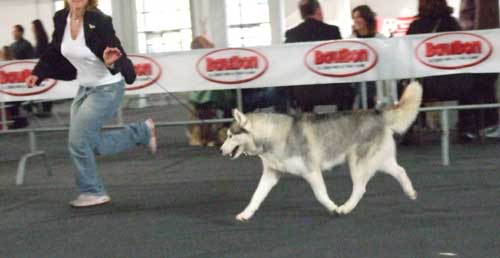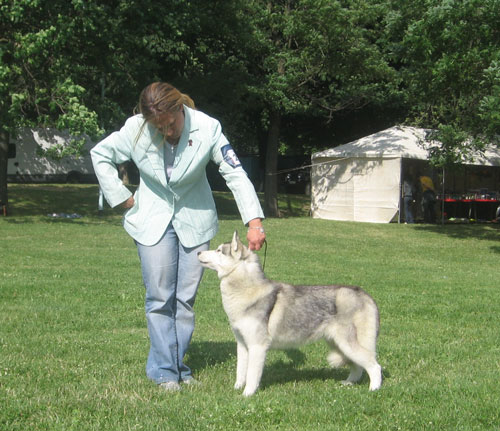 pictured 15 months old and out of coat, BOB BOG & BIS 4 National of Prato 2006
This special girl was born in our kennel and represent all my past work in prospect for the future. Father is our beautiful Silver, Ch. kaila's Silverbear Of zausel and mother is one of my favourite brood bitches, Maggie Ch. Winalmik's She's so lovely. She inherit from mother her typical free and elegant movement, in combination with extraordinary type and angulations of father. She is an example that a dog can be NICE and good worker. She is in the team of Luca Chiarelli !! We expect from her great things.....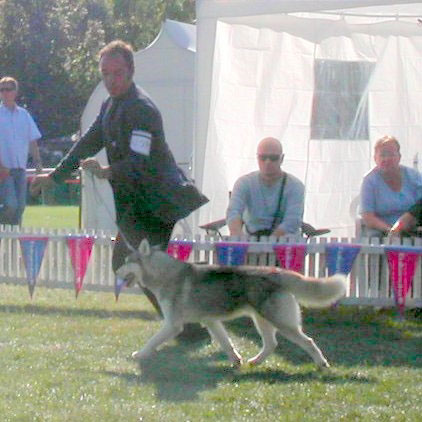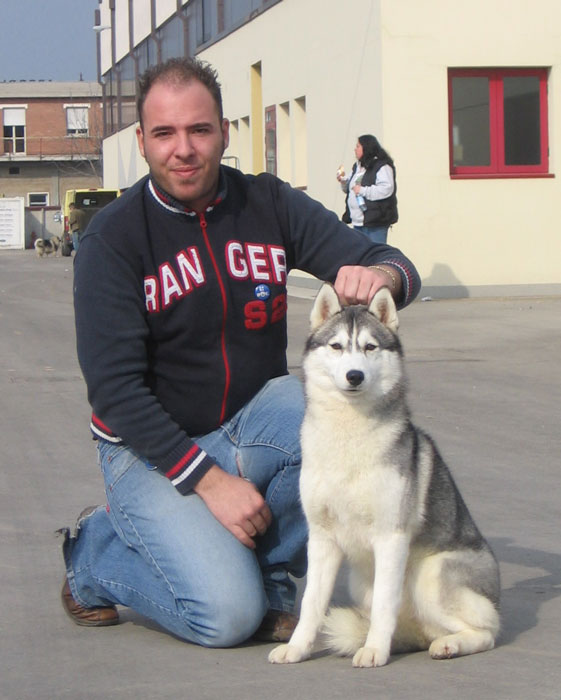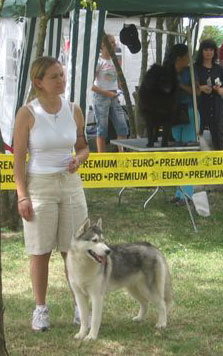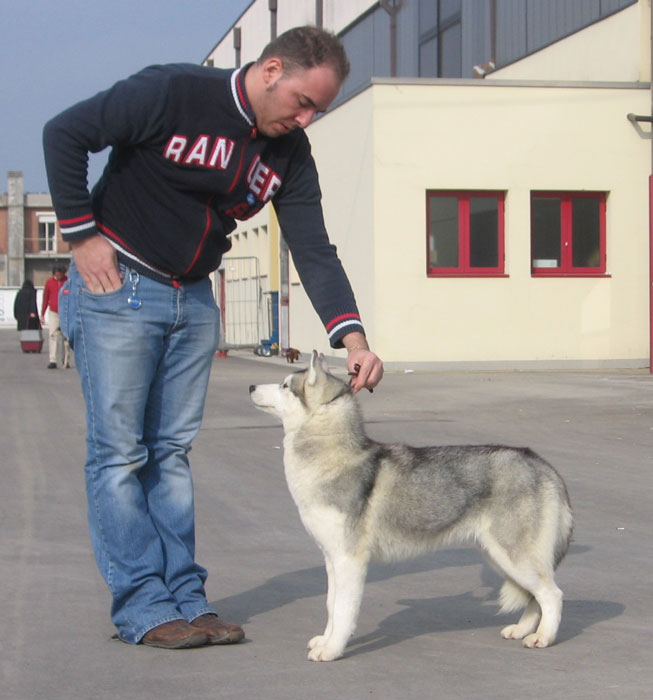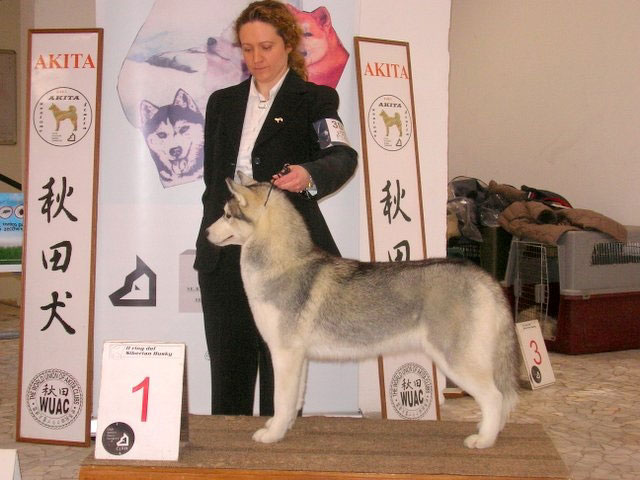 International of Milan, Specialty show, gained 1° Exc. Young class and Best Young, Judge Mrs. Poggesi(I) 11 months old...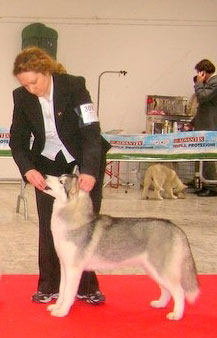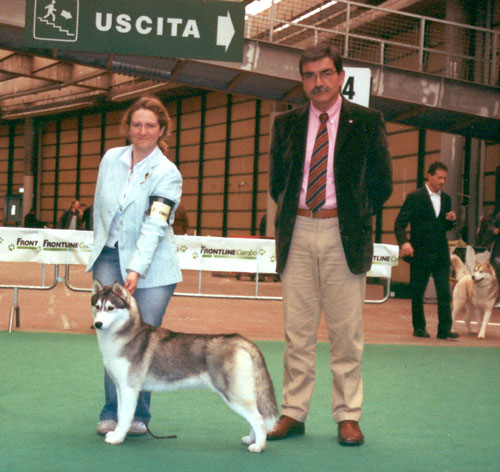 at her very first show in young class, BOS Int. Genova, 9 months and 3 days old, Judge Mr. Buratti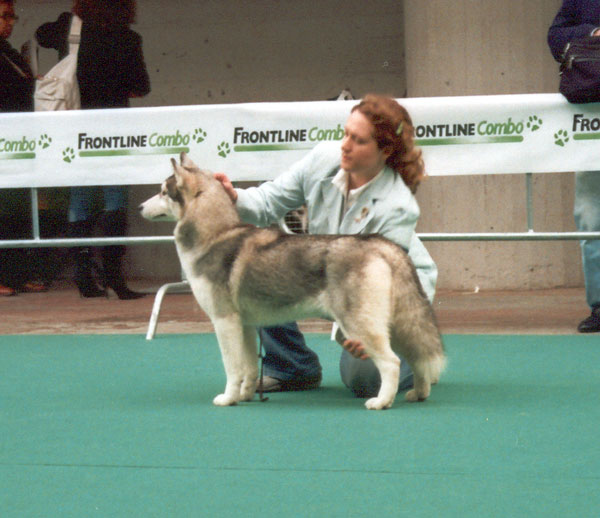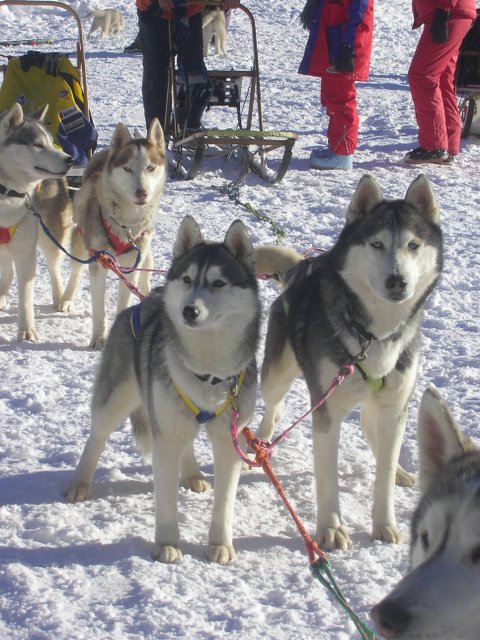 Work and beauty....Toffee with her friend Yukon, Boogie, Andy and Desy.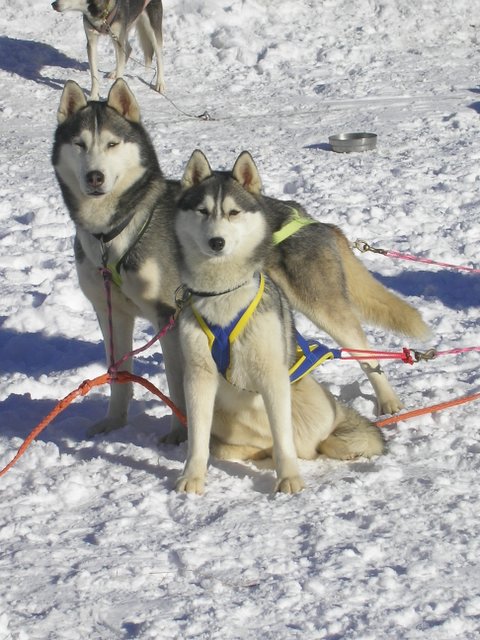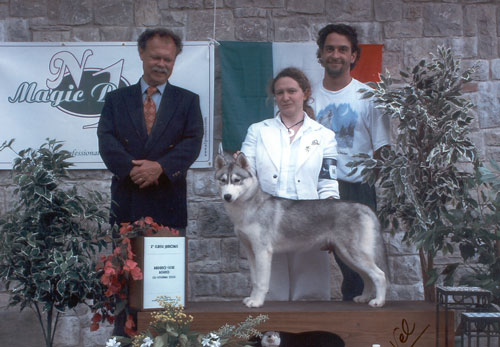 Pictured 6 months and half old, Annual Italian Clubshow 03/09/2005, Toffee is 3° Exc. in juniores bitch, her very first show. Judge Mr. M. Jennings (USA)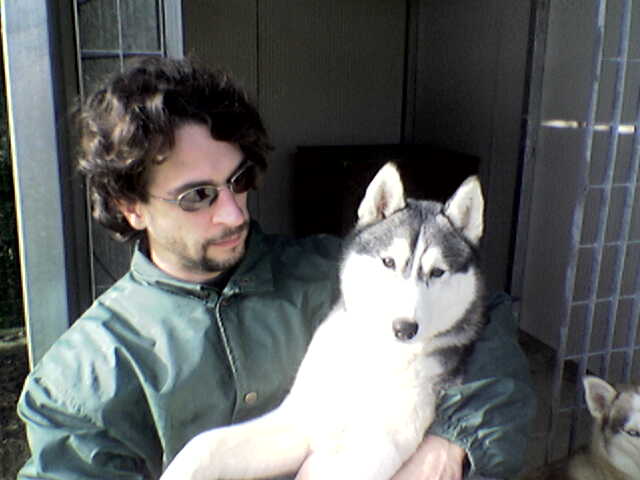 with his owner Luca....nice head type!!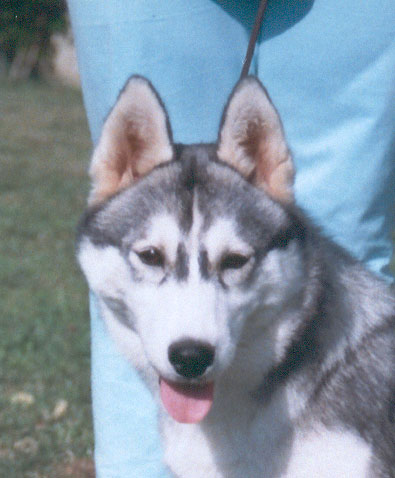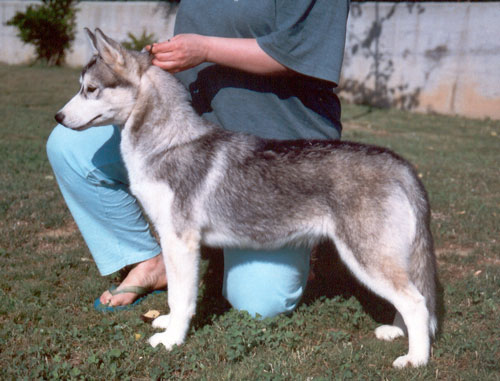 Toffee 5 months old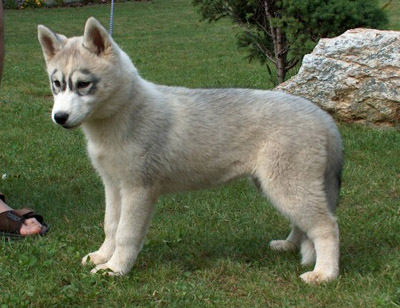 3 months old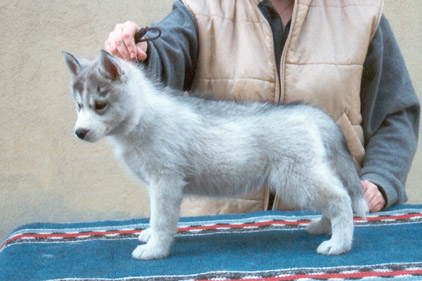 2 months old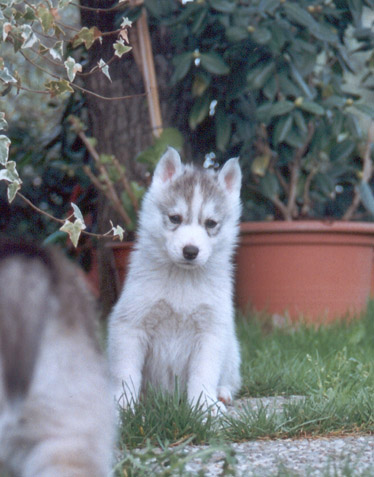 40 days old
Show Results
Open class
1° Exc. CAC R. CACIB 26/01/2008 Int. Milano, Judge Mr. G. Murante (I)
1° Exc. CAC CACIB BOS QUAL. CRUFT 18/08/2007 Int. Bratislava, Judge Mr. A. Zhuk (Bel)
1°Exc. CAC R. CACIB 22/07/2007 Int. Szombhately, Judge Mr. A. Peinado (Esp)
1° Exc. CAC CACIB BOS 21/07/2007 Int. Oberwart, Judge Mr. O. Schimpf (A)
1° Exc. CAC CACIB BOS 14/04/2007 Int. Wieselburg, Judge Mrs. Podusckha - Aigner (A)
1° Exc. CAC CACIB BOS 11/03/2007 Int. Graz, Judge Mrs. Balogh (H)
Intermediate class
1° Exc. CAC R. CACIB 20/08/2006 Int. Bratislava, Judge Mrs. G. Ridarcikova (SK)
1° Exc. CAC R. CACIB 19/08/2006 Int. Bratislava, Judge Mr. T. Gellen (H)
Young class
1° Exc BOS Nat. Parma NEW ITALIAN YOUNG CHAMPION!!!! 18/06/2006, Judge Mr. Buratti (I)
1° Exc. BOB BOG and BIS 4 Nat. Prato 04/06/2006 , Judge Mr. Bernardini (I)
1° Exc. BOB Int. Sanremo 23/04/2006, Judge Mr. Adinolfi (I)
1° Exc. Int. Reggio Emilia 18/03/2006, Judge Mr. Vandoni G. (I)
1° Exc. Int. Milano Specialty Show 28/01/2006, Judge Mrs. Poggesi Manola (I)
2° Exc. Int. Erba 17/12/2005, Judge Mr. Tamas Jakkel (H)
1° Exc. Int. Verona 10/12/2005, Judge Mrs. N.Russel (USA)
1° Exc. BOS Int. Genova 19/11/2005, Judge Mr. Buratti (I)
Juniores class
2° Exc. Monografica Cirn 13/11/2005, judge Mrs. K.Kanzler (USA)
3° Exc. Annual Italian Clubshow 03/09/2005, Judge Mr. M. Jennings (USA)
Breeder & Co-owner: Winalmik's Siberians
Owner: Luca & Valentina Chiarelli