Winalmik's Space Cowboy
( Ch. Arlington's Back To You x Ch. Winalmik's Elements Of Style)
"Yukon"
Best Puppy Male Specialty Winner, Young Class & CAC Winner.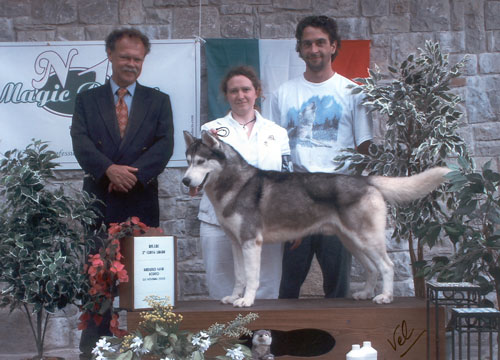 Annual Italian Clubshow 03/09/2005 Yukon is R. CAC in open male over 22 dogs. Judge Mr. M. Jennings (USA)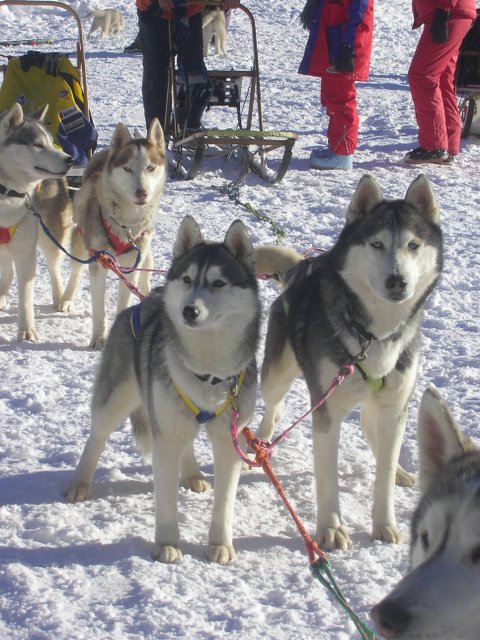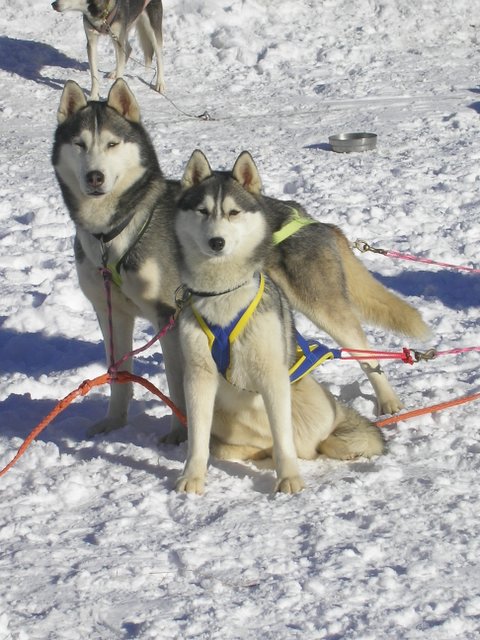 Yukon in his natural environment with Toffee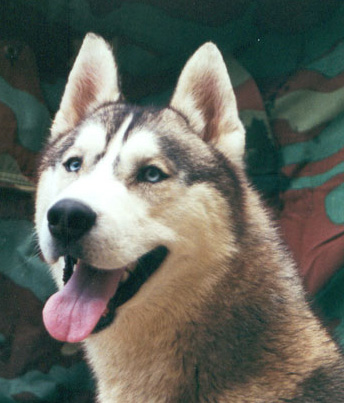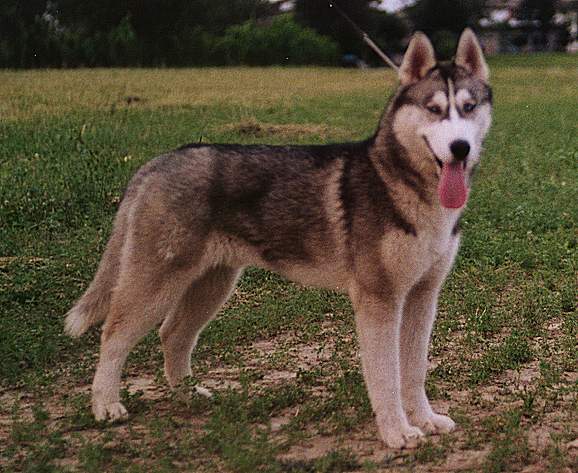 8 months old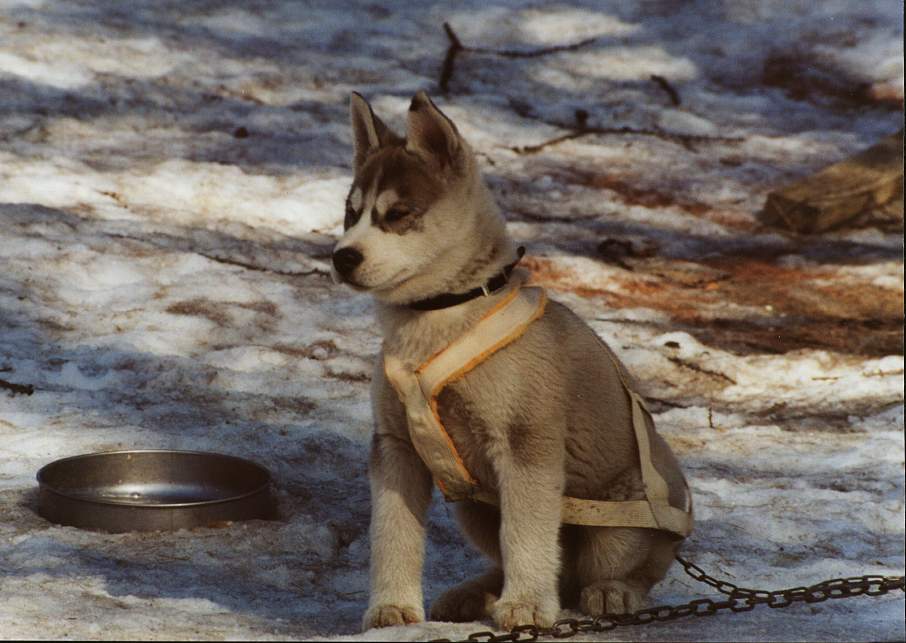 Male, Grey & White, Blue Eyes, born on 13/12/2000
PEDIGREE
Yukon

Ch. Arlington's Back To You

Ch. Rockland's Starr Attraction

Ch. Marionhill's Starr Player

Sno Sky Tru Blue Starr

Ch.Miortok Arlington Ki's Anore

Ch.Arlington's Where There Smoke

Ch. Ice MNT Intrepid Traveler

Ch.Winalmik's Elements Of Style

Ch.Kaila's Pride O'Style

Ch.Kaila's Baccarat

Kaila's Mountain Spirit

Ch.Sierra Firesun O'Sea- Son

Ch. Arlington's Firekrakr

Sun Howl Silent
Breeder, Co/Owners & Handlers : Winalmik Siberians
Owners: Luca & Valentina Chiarelli, Torino.
Anatomyc measure/ Misure anatomiche
(from Vetogene, Enci recognized/ Dal Vetogene, riconosciuto Enci)
Altezza al garrese/Height at withers : 56,00 cm
Testa/ Head
Lunghezza totale/ Total Lenght : 23,00 cm
Lunghezza cranio/Lenght skull: 13,00 cm
Lunghezza muso/ Lenght muzzle: 10,00 cm
Larghezza cranio/ Widht skull: 12,80 cm
Larghezza muso/ Widht muzzle: 6,20 cm
Altezza muso/ Depth muzzle: 7,60 cm
Collo/Neck
Lunghezza/ Lenght: 22,50 cm
Perimetro/ Perimeter: 39,00 cm
Tronco/Body
Lunghezza Totale/ Total lenght: 64,00 cm
Perimetro Torace/ Perimeter chest: 69,00 cm
Altezza gomito/ Lenght elbow: 31,00 cm
Altezza garretto/ Lenght hock: 18,00 cm
Altezza torace/ Lenght chest: 25,00 cm
Lunghezza groppa/ Lenght croup: 15,80 cm
Larghezza groppa/ Widht croup: 13,00 cm