American, International, Italian, Slovenian, Reproducer Champion
Biss Ch.Arlington's Back To You
" Bryan "
Top Italian young Siberian Husky 1999 (ranked in only 6 shows)
Multi BOB, CACIB & CAC winner all around the World....
HD - A , Eyes clear
<![if !supportEmptyParas]> <![endif]>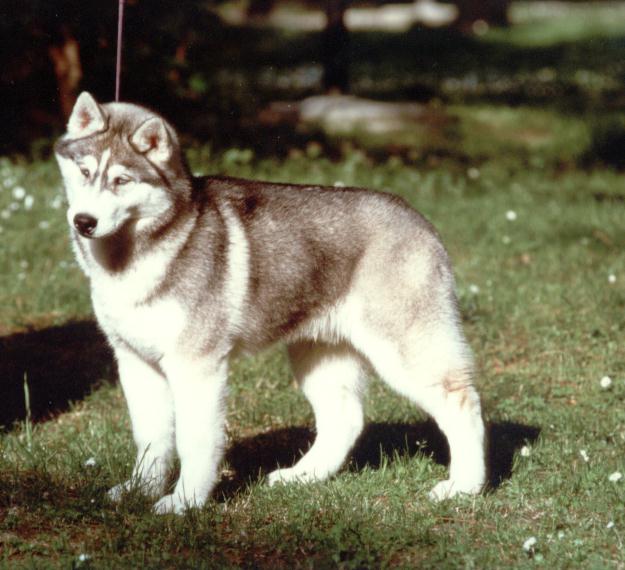 Here Pictured at four months .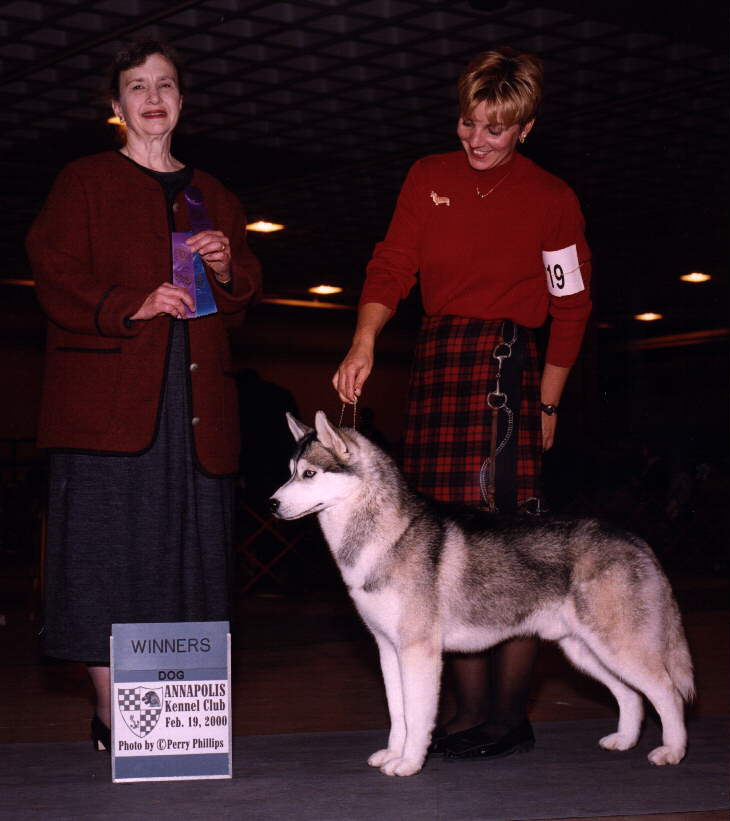 Here pictured WD (2 pt.)
Under Judge M. Fish
with his handler
Mrs. Ferebe Simmon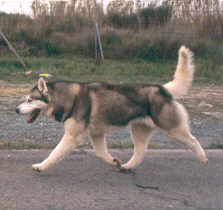 The essence in motion !!!!!!
Male, Grey & White, Blue Eyes, Born on 15 / 11 / 1999.
Offsprings:
Multi Ch.Winalmik's Grey Moon Of Snowy Grove
Multi Ch. Newcastle's Here She Comes
Multi Ch.Explorer Bear Hydrargium
Ch.Torquemada's The Oslo's Shade In The Falling Stars
J.Ch. Future King Hydrargium
Winalmik's Space Cowboy
Winalmik's Boogie Wonderland
Winalmik's Cosmic Girl
Winalmik's Top Gun
Torquemada Love Is Back To Winalmik
<![if !supportEmptyParas]> <![endif]>
PEDIGREE
Bryan

Ch. Rockland's Starr Attraction

Ch.Marionhill's Starr Player

Ch. Sunset Hill's Jo Jo Starbuck

Pushka's Autumn Lady

Sno Sky Tru Blue Starr

Ch.Sno Sky Midnight Moe Joe

Sno Sky Ms Terry Bradshaw

Ch.Miortok - Arlington Ki's Anore

Biss Ch.Arlington Where There's Smoke

Ch.Frantasia's Bit Of Fire

Ch.Arlington's Chaka Khan O'Noam

Ch.Ice MNT Intrepid Traveler

Ch. Keraseva's Goldrausche

Sno Magic Saavik Seti Caribou
<![if !supportEmptyParas]>
Breeder : Arlington Siberians, Sylvia Roselli, Murfreesboro, Tennessee, USA
Co/Owner & Handlers: Winalmik Siberians, Pavanati Michela
Co/Owner & Handler: Newcastle Siberians, Chilese Renato, Vicenza.
Co/Owner & Handler: Alessandra Carlevaro<![endif]>
<![if !supportEmptyParas]> <![endif]>
<![if !supportEmptyParas]> <![endif]>
<![if !supportEmptyParas]> <![endif]>
<![if !supportEmptyParas]>
Winalmik Copyrigth 2004